ArtPro is digging the most valuable data and presenting this special topic: "Latest list report of Top100 artists' index in Hong Kong". Last time we presented the Top61-80 artists to the collectors, that includes Ting Yen Yung whose price index steadily increasing. Huang Yongyu had three summits in five years, and Jonas Wood, continually increased in 4 years… This time we are going to focusing on the Top41-60 artists, like Wu Hufan who breaks records in every three years, Roy Lichtenstein whose price index raising up in 2020, and Richard Lin, his price index increased by 18 times within 10 years. To find more artists and their market trends, please look at the previous articles from ArtPro.
(Note:"List of Hong Kong Top100 Artists'Index" is a list of the top100 artists that we selected based on their total turnover in Hong Kong area, we calculated their index and ranked them by order.)

Top60 Yu Youhan: Price index hit rock bottom twice in 10 years, was increasing in the past 2 years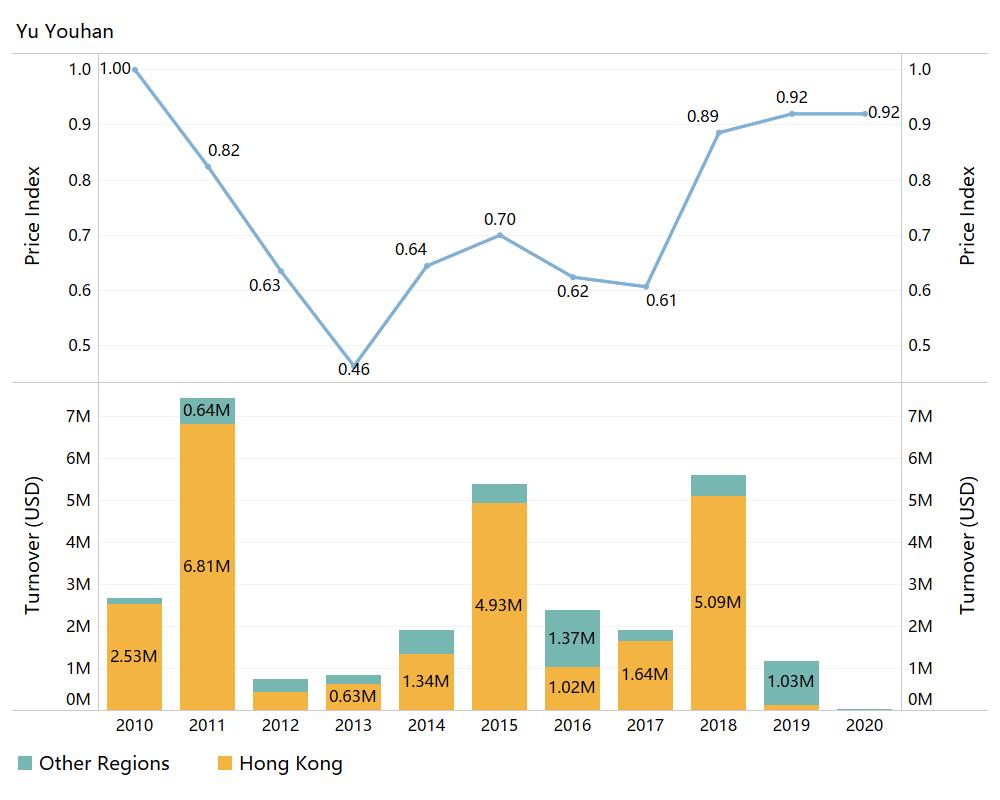 Top59 Claude Monet: Price index increased over 10 years, reached a top at market in 2016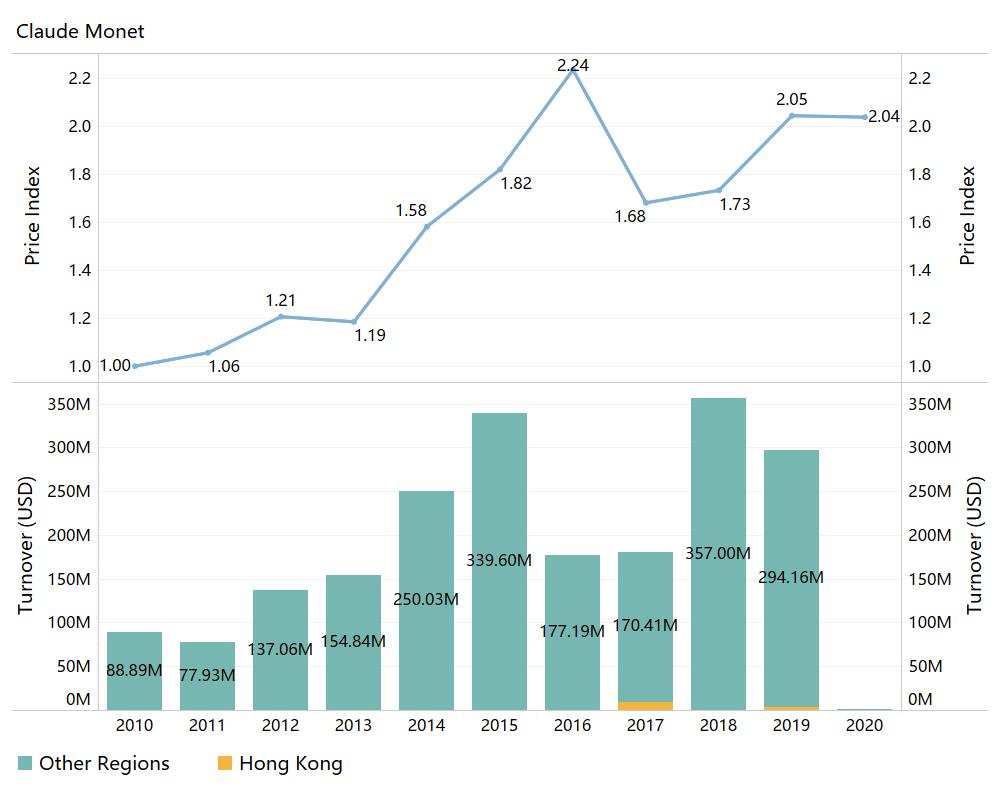 Top58 Wu Hufan: Price index stepping up, break records in every three years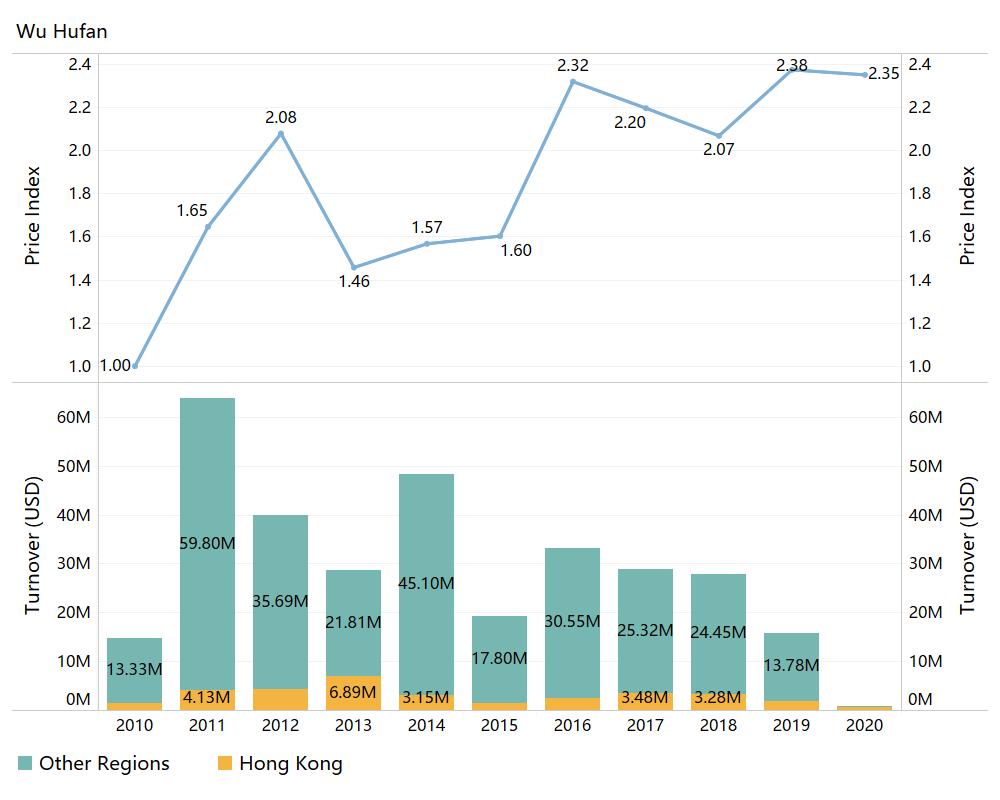 Top57 Chen Wen His: Price index reached peak in 2013, goes down after in every year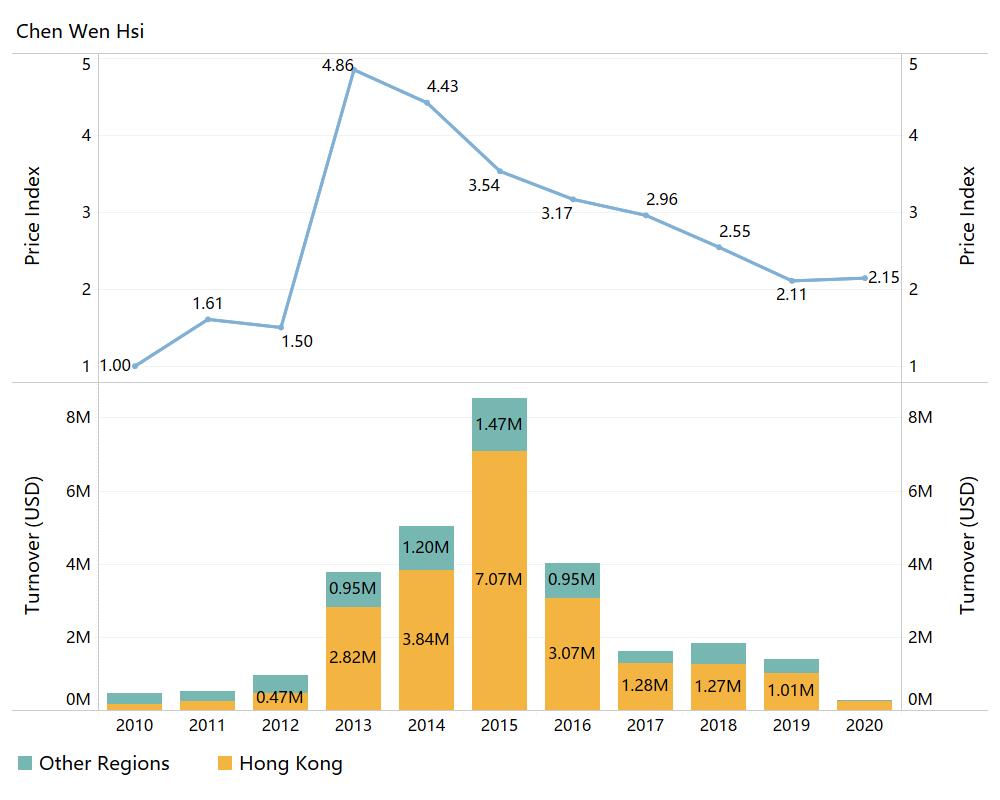 Top56 Roy Lichtenstein: Four summits in 10 years, price index raising up in 2020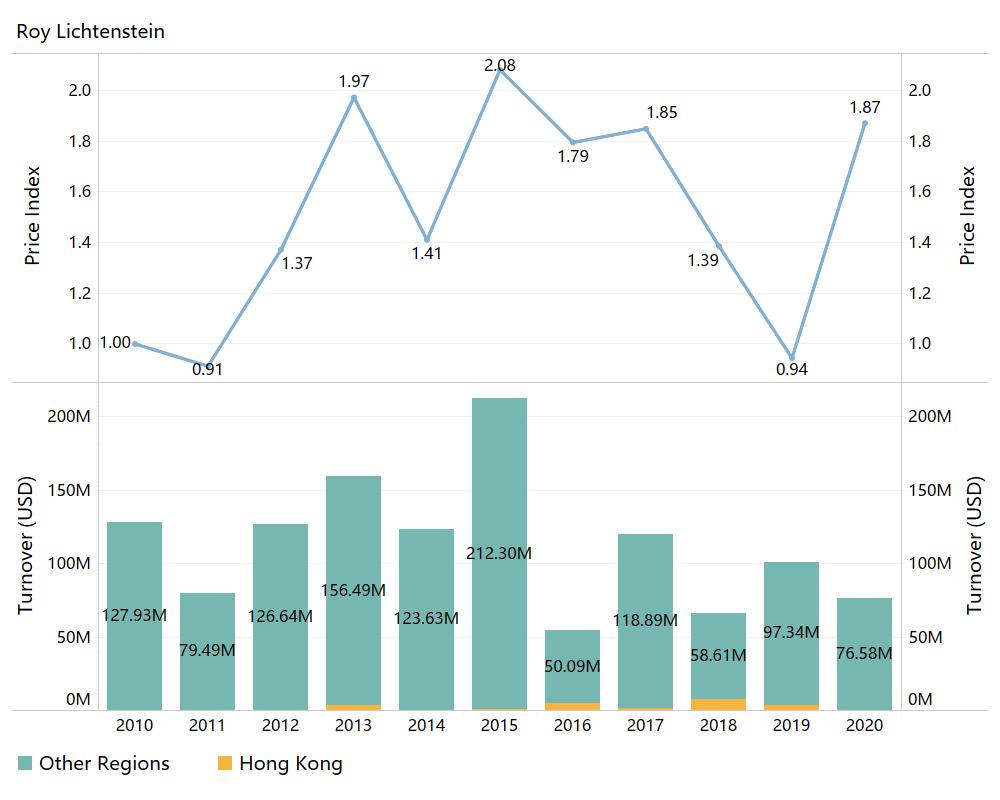 Top55 Wang Hui: Turnover and price index reached top in 2011 at the same time, fluctuating on market after that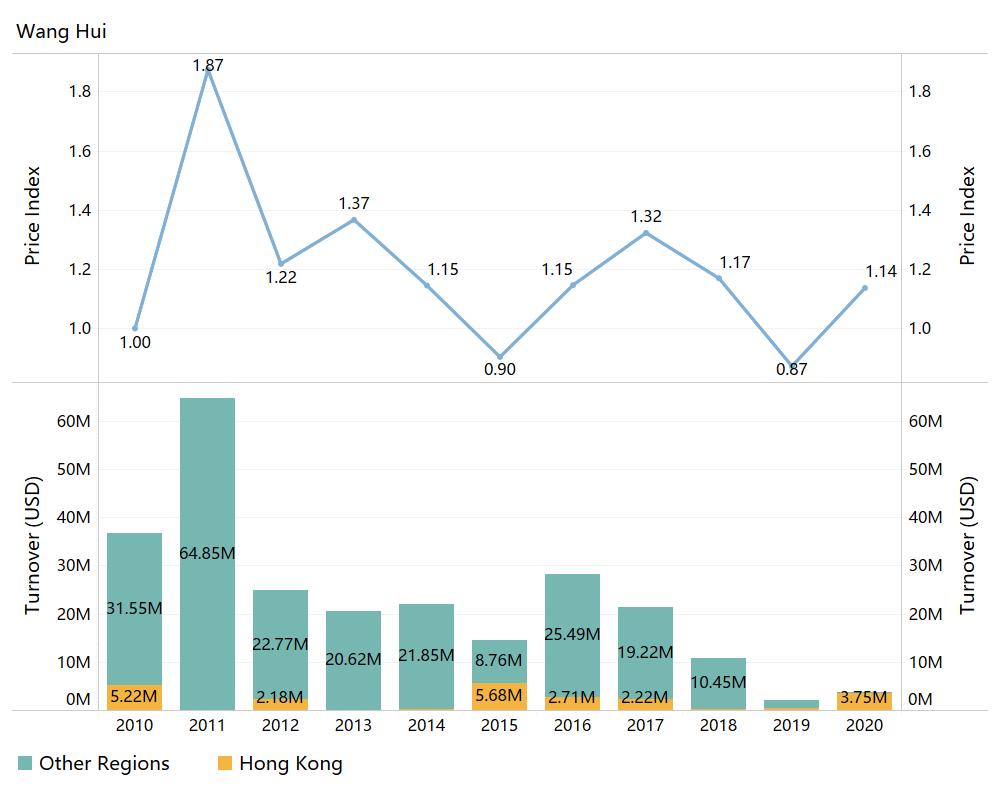 Top54 Zhao Shao'ang: Price index hit the top in 2010, no out breaking in several years after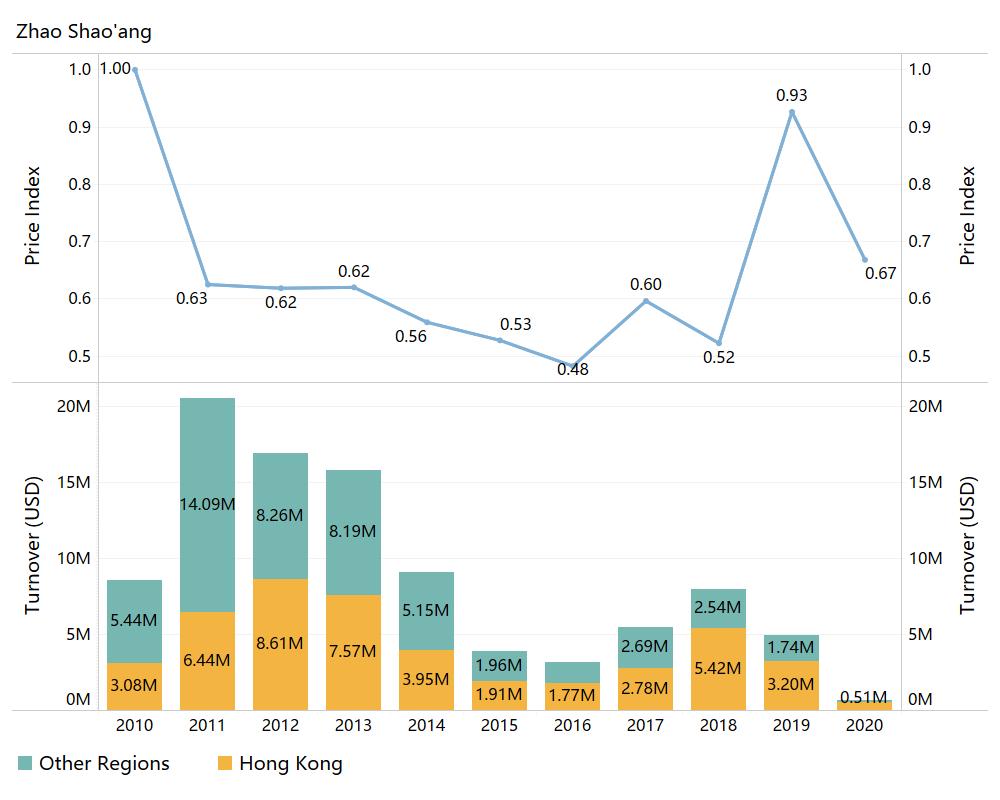 Top53 Dong Qichang: Price index and turnover goes downward while fluctuating, start increasing in 2020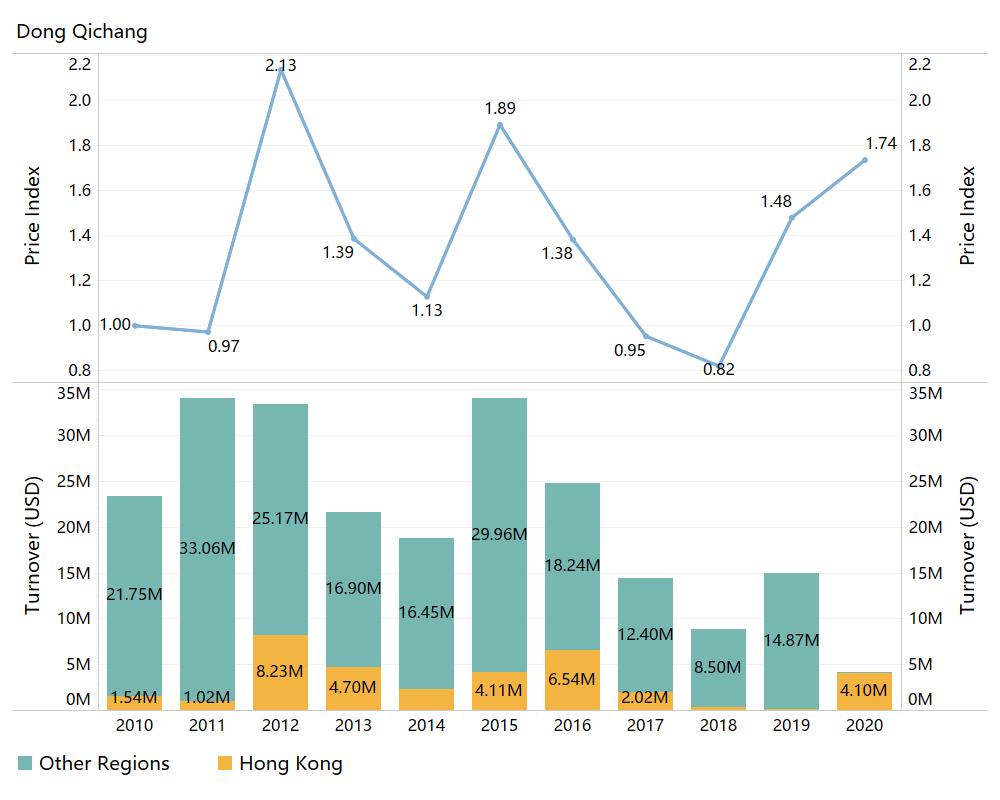 Top52 Walasse Ting: Price index steadily increasing, turnover goes ups and downs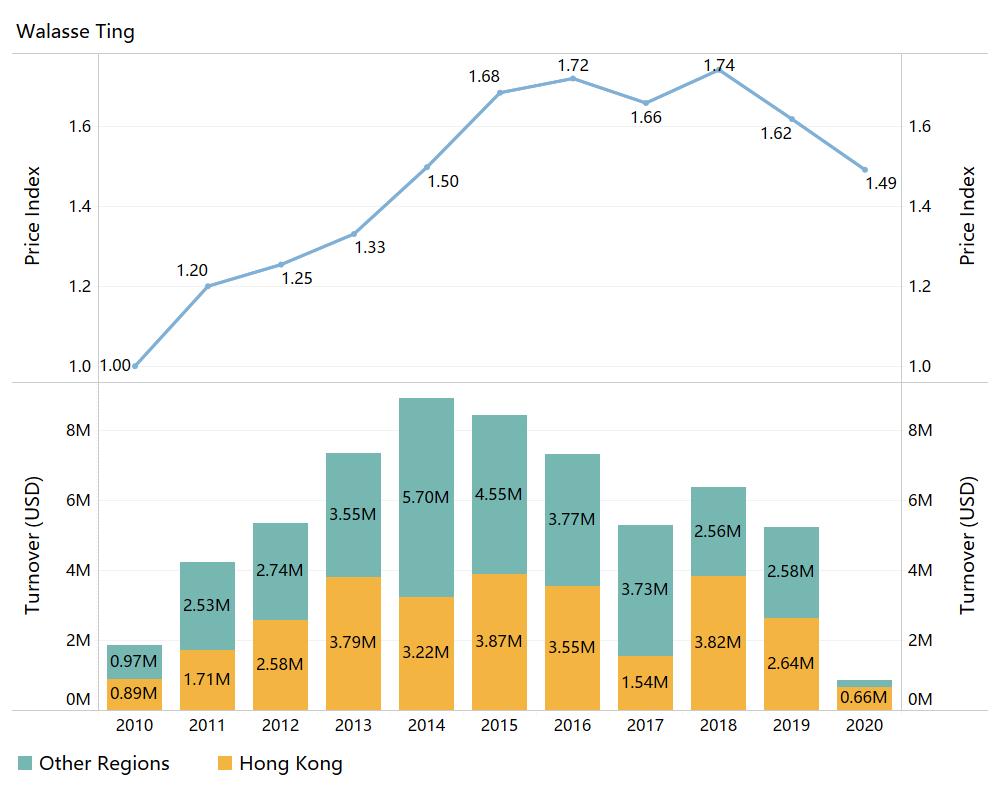 Top51 Wu Dayu: Price index rapidly increasing, start slowing down after 2015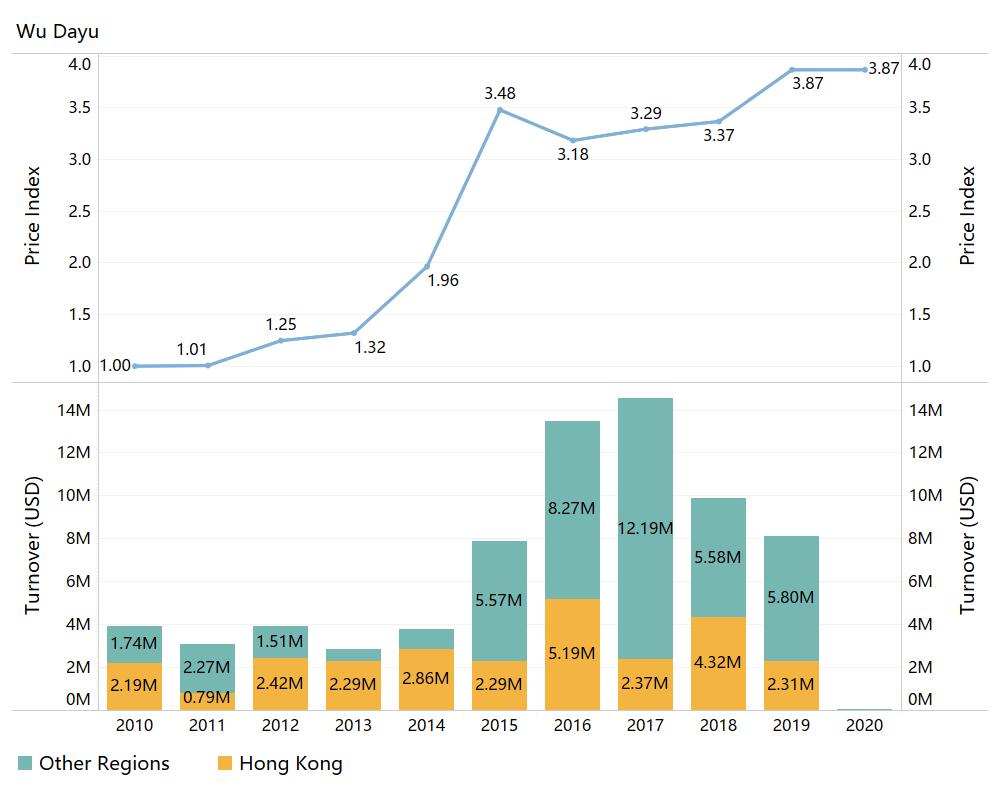 Top50 Chen Yifei: Reached top at market in 2017, smooth transaction in 2020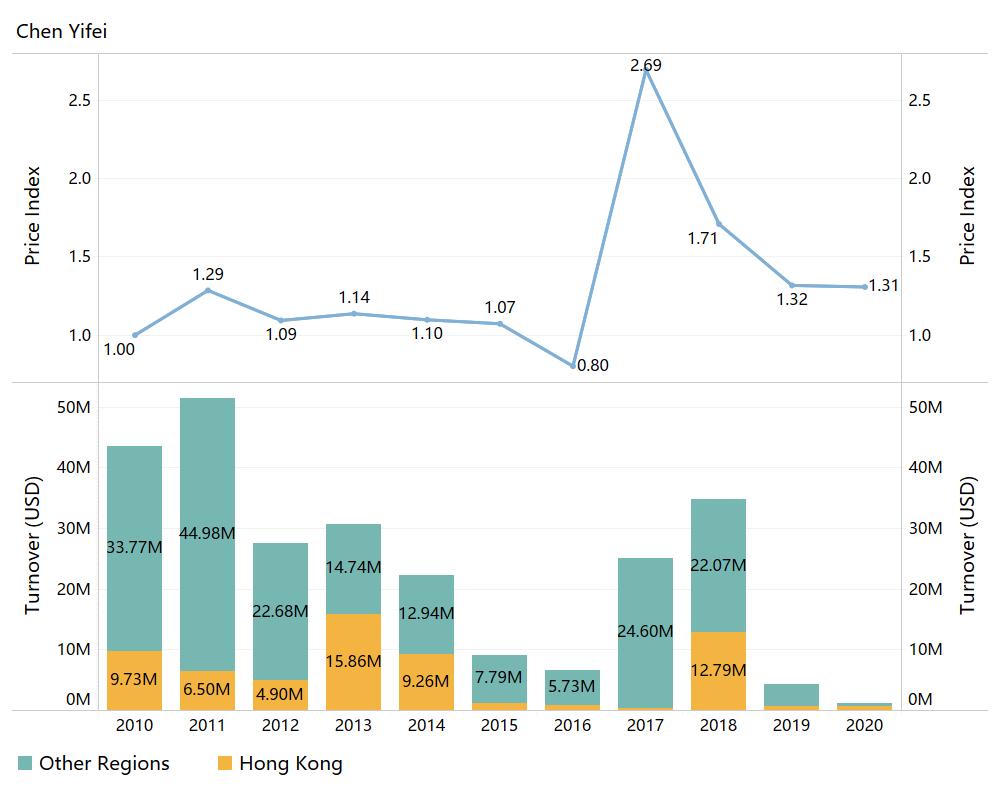 Top49 Takashi Murakami: Price index achive long-term stability over 10 years, broke out on market in 2018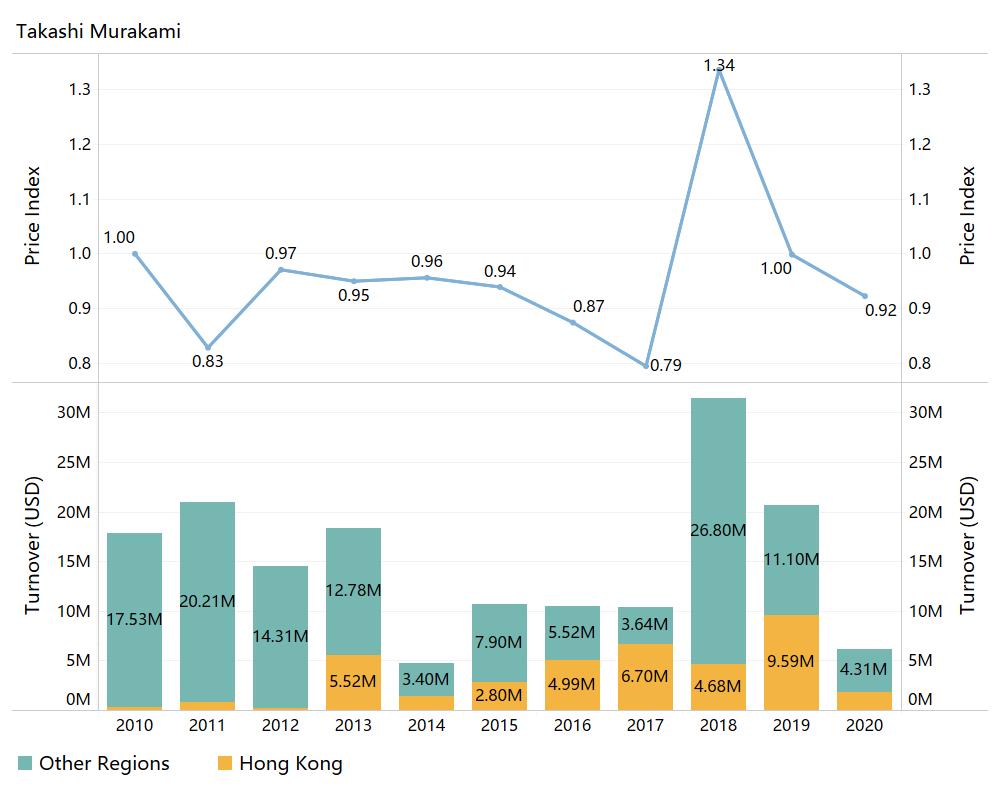 Top48 Xie Zhiliu: After reached second top in 2014, turnover and price index goes downward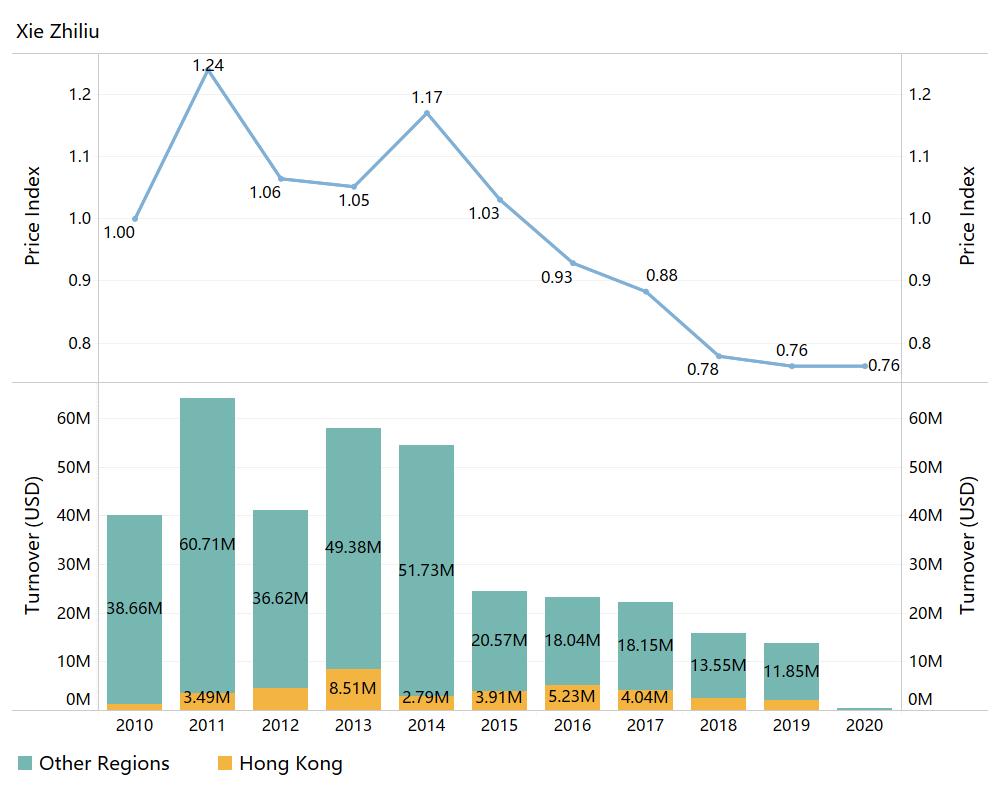 Top47 Pan Yuliang: Go a rise and fall in the fluctuating market, towards stable in recent two years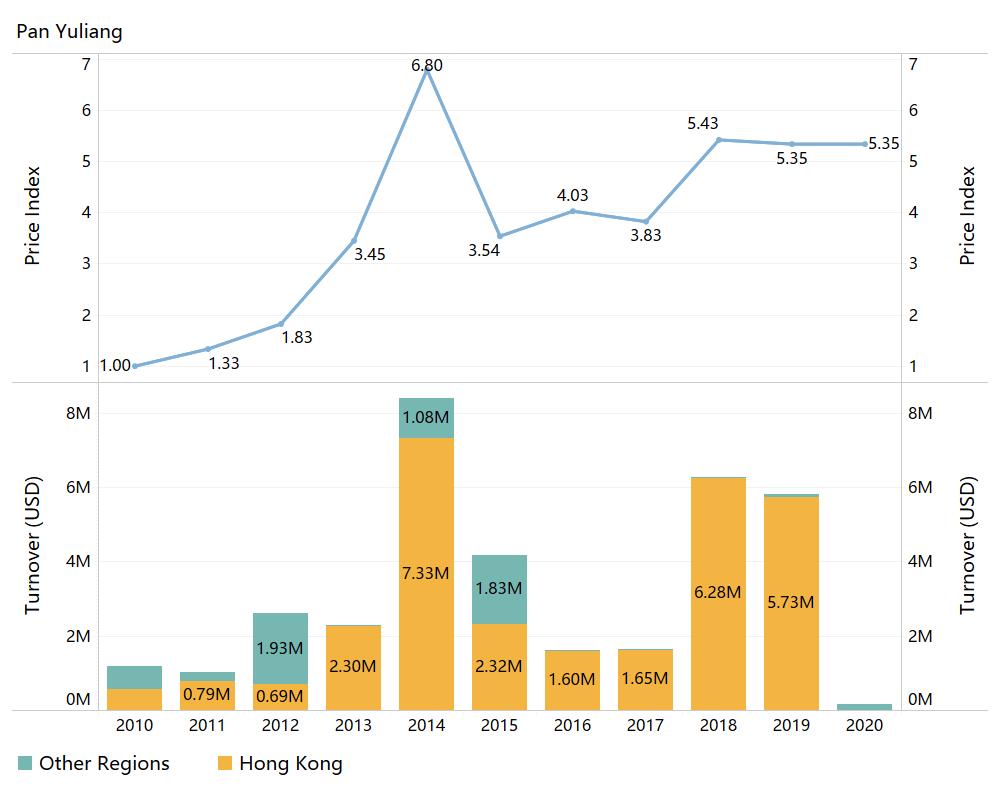 Top46 Richard Lin: Price index goes from 1 to 18 within 10 years, reached highest point in 2018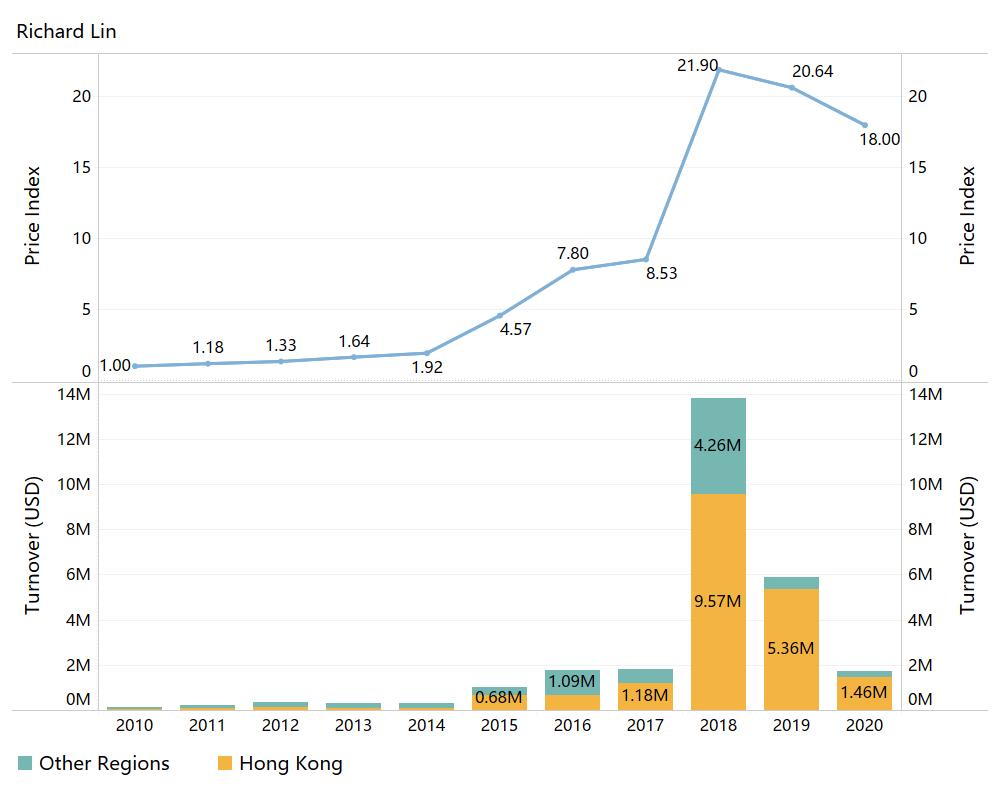 Top45 Yu Fei'an: Price index slightly fluctuating, reached top twice within 10 years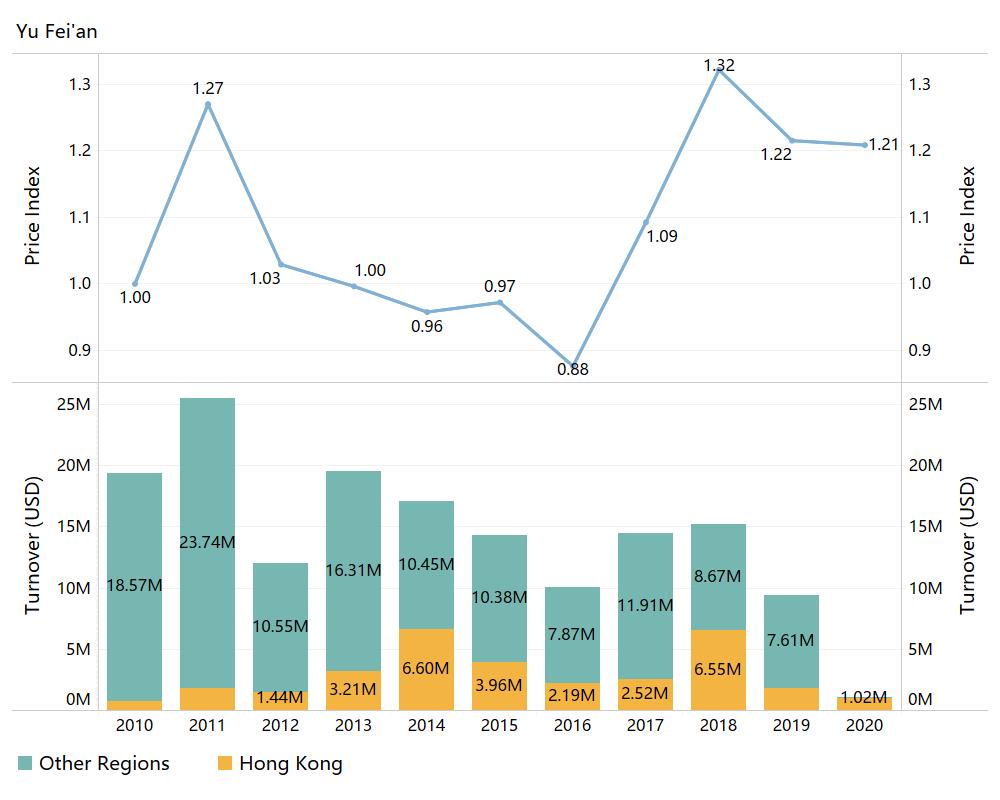 Top44 Atsuko Tanaka: Showed the market value in 2017, price index slightly decreasing in recent years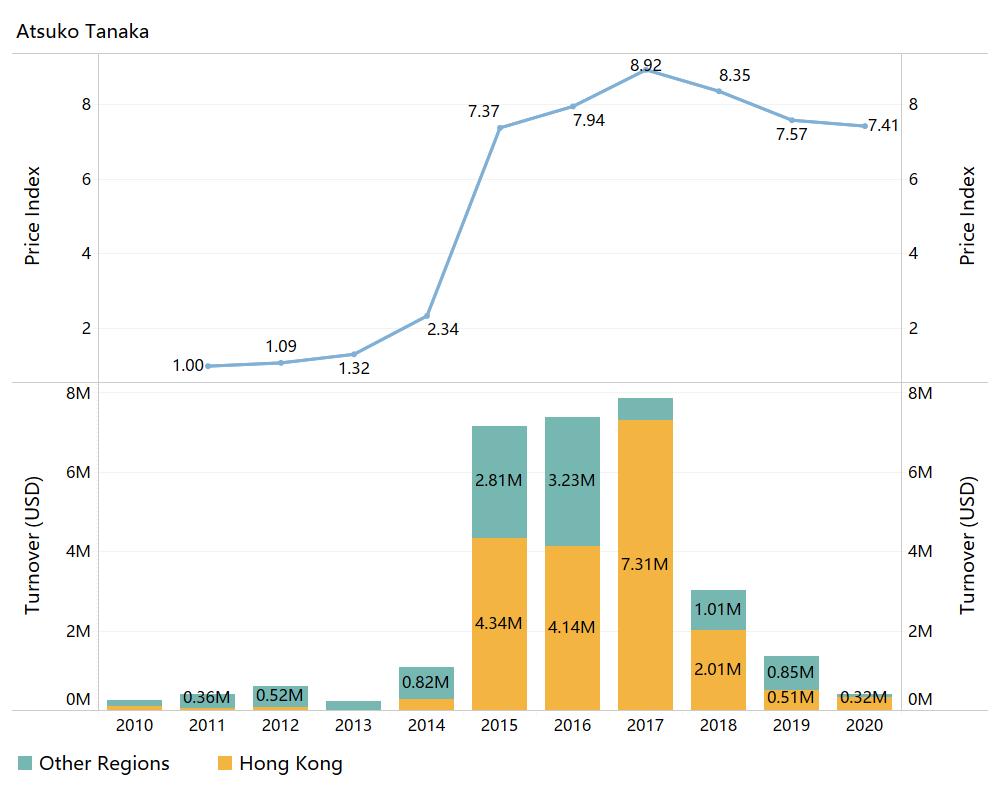 Top43 Cheong Soo Pieng:Price index goes from 1 to 7 within 5 years, starts decreasing in 2015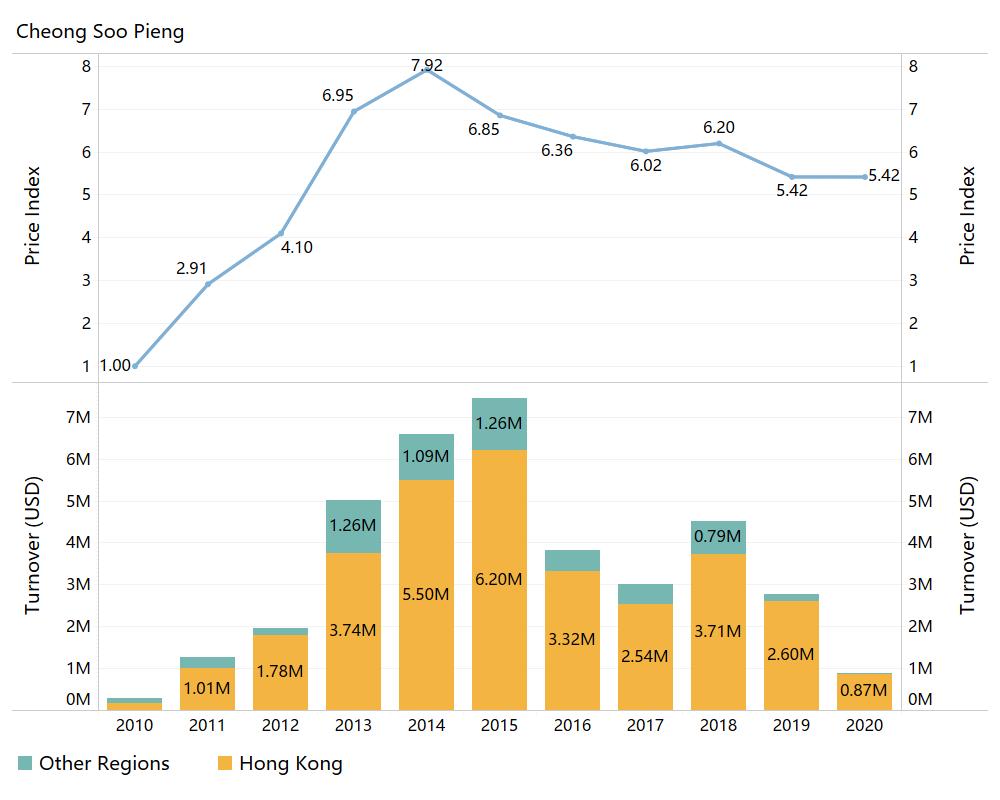 Top42 Liu Kuo-sung: After break the self-record in 2014, price index towards stable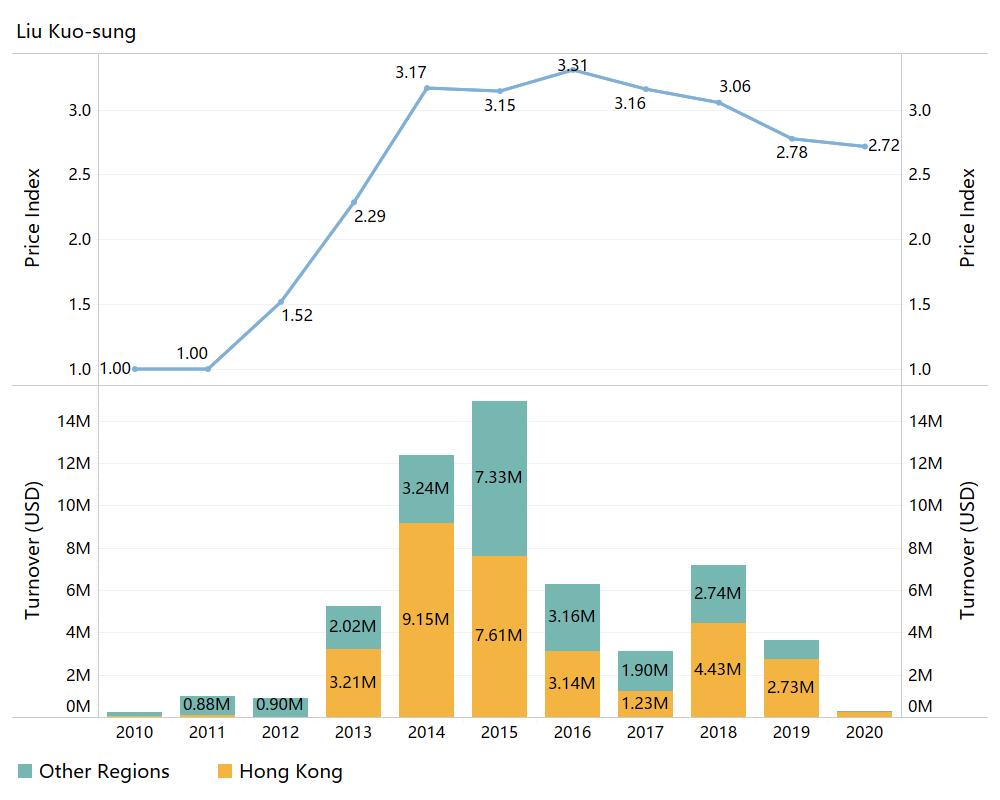 Top41 Wang Huaiqing: Stay stabilized in recent years, after come to a head on market in 2017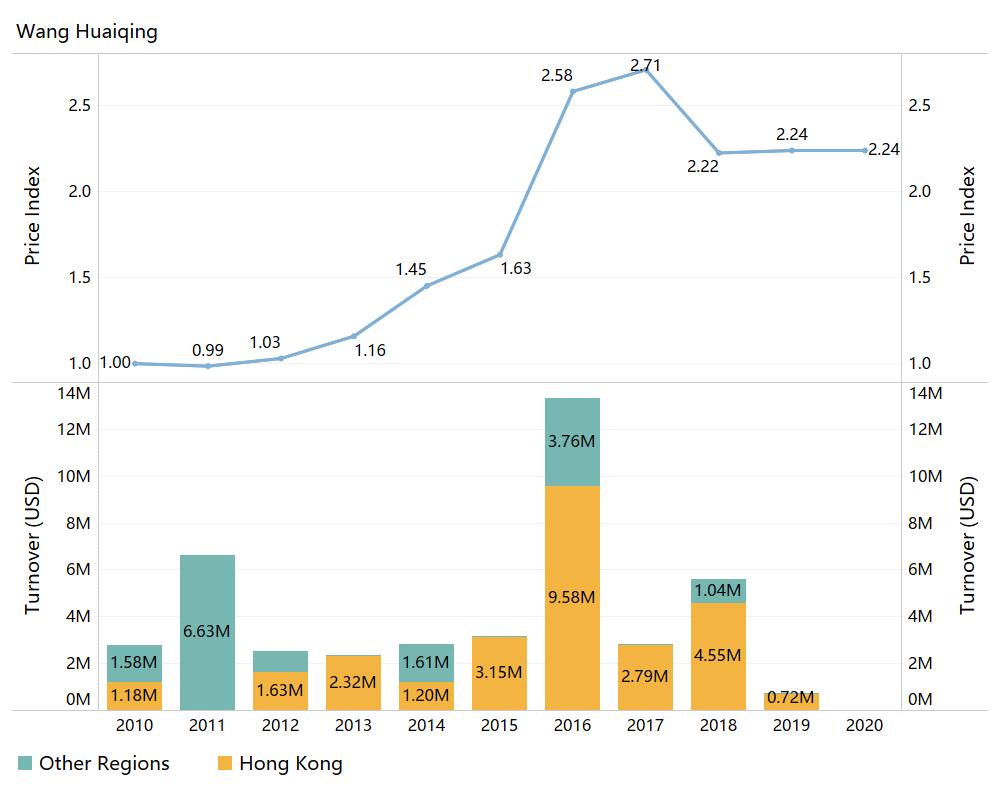 Market transaction fluctuating is a normal phenomenon, what's important is to study the regular patterns behind price trends. ArtPro provides data services to benefit the art collectors on their investments. We will continue update the series articles "List of Hong Kong Top100 Artists' Index". To acquire more data and reports of artists please contact our ArtPro customer service.