In 2020 the art market is constantly changing, artists' performance differently with both ups and downs. ArtPro is digging the most valuable data and presenting this special topic: "Latest list report of Top100 artists' index in Hong Kong".
Last week we showed the Top81-100 artists to collectors, like Joan Mitchell still increasing in 2020 and Cheng Shifa turnover down trends in 10 years but price index increasing... This time we are going to focusing on the list of Top61-80 artists, which includes Jonas Wood with great performance and Ting Yen Yung who is keeping stable. To find artists and their market trends, please look at the previous articles from ArtPro.
(Note: "List of Hong Kong Top100 Artists' Index" is a list of the top100 artists that we selected based on their total turnover in Hong Kong area, we calculated their index and ranked them by order.)

Top80 Huang Jiannan: Both price index and turnover increasing, break the most expensive personal record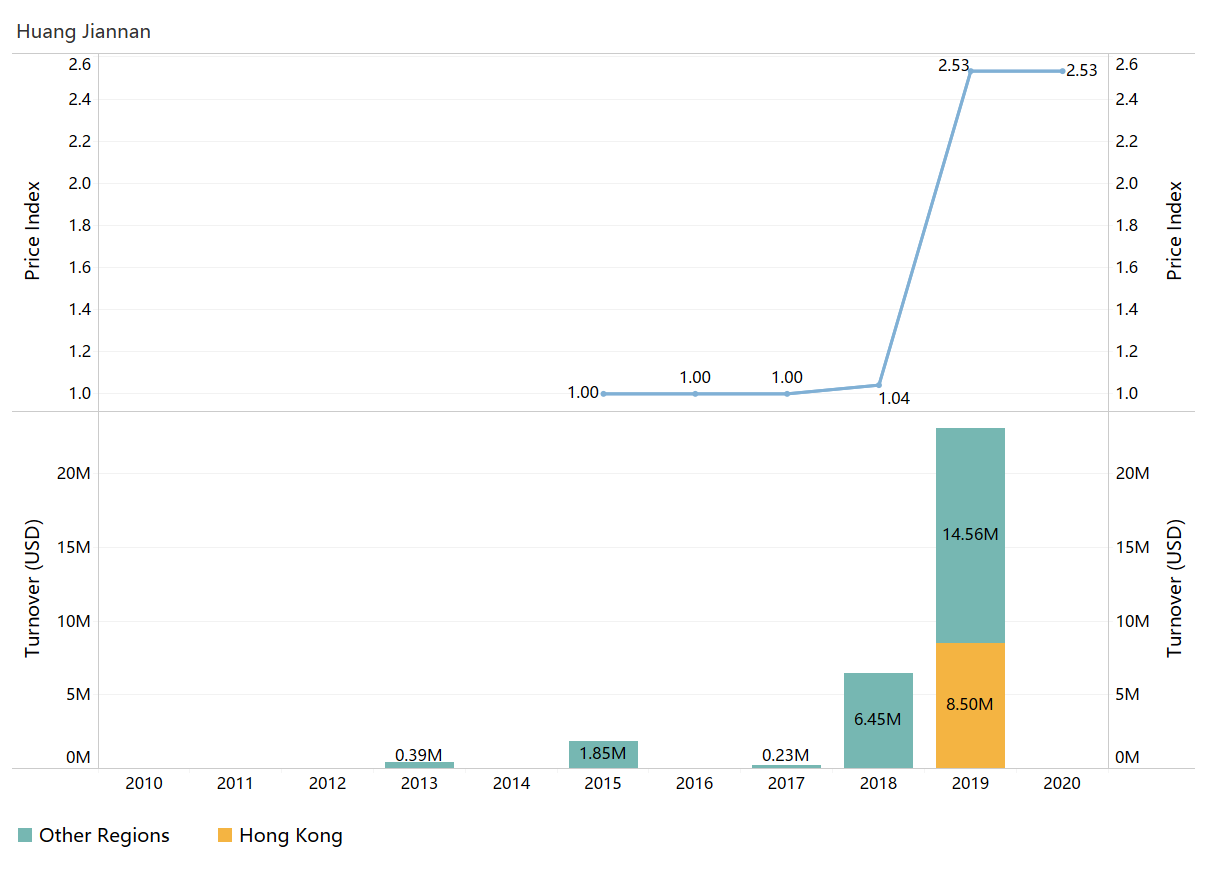 Top79 Hsiao Chin: Price index reached top at 2018, slightly fall back in recent two years.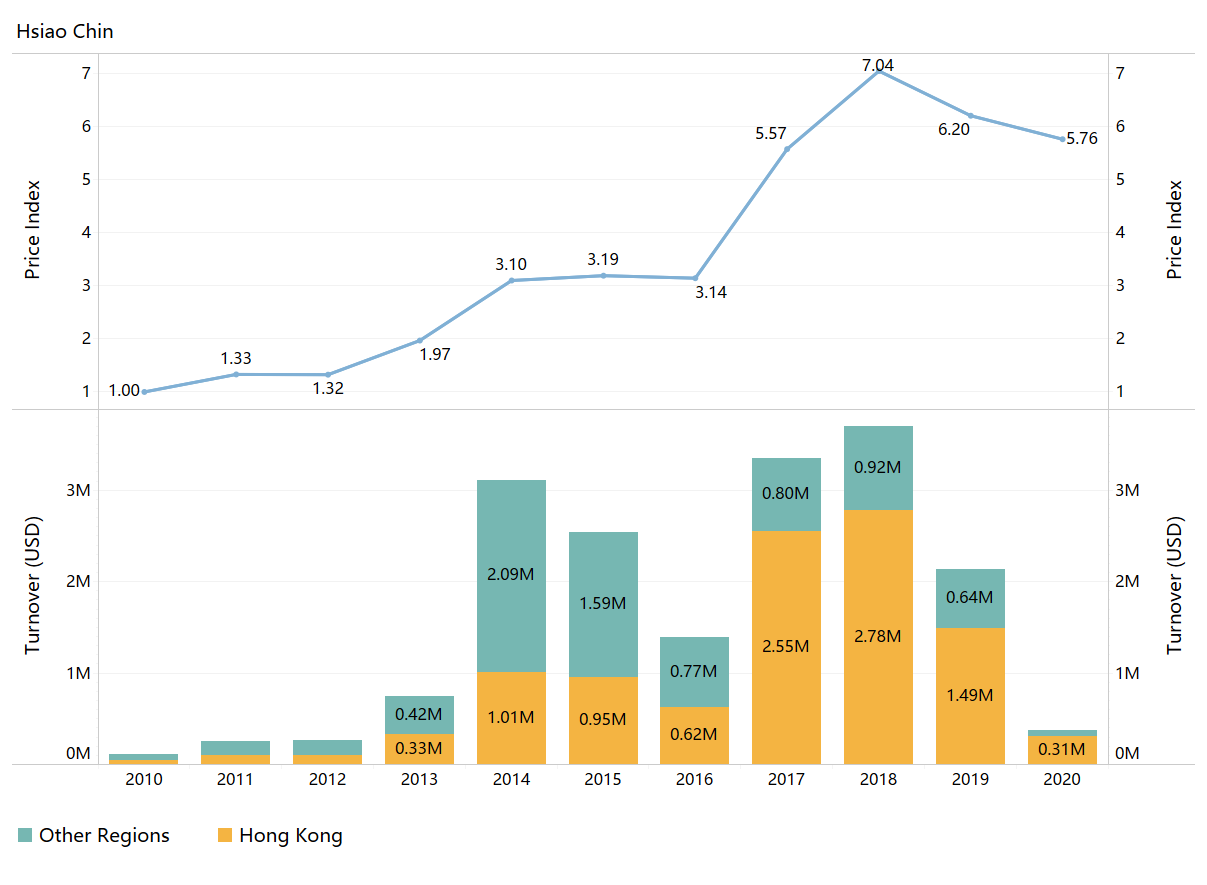 Top78 Fernando Amorsolo: Perform steadily for a long time, price index raising up in recent two years.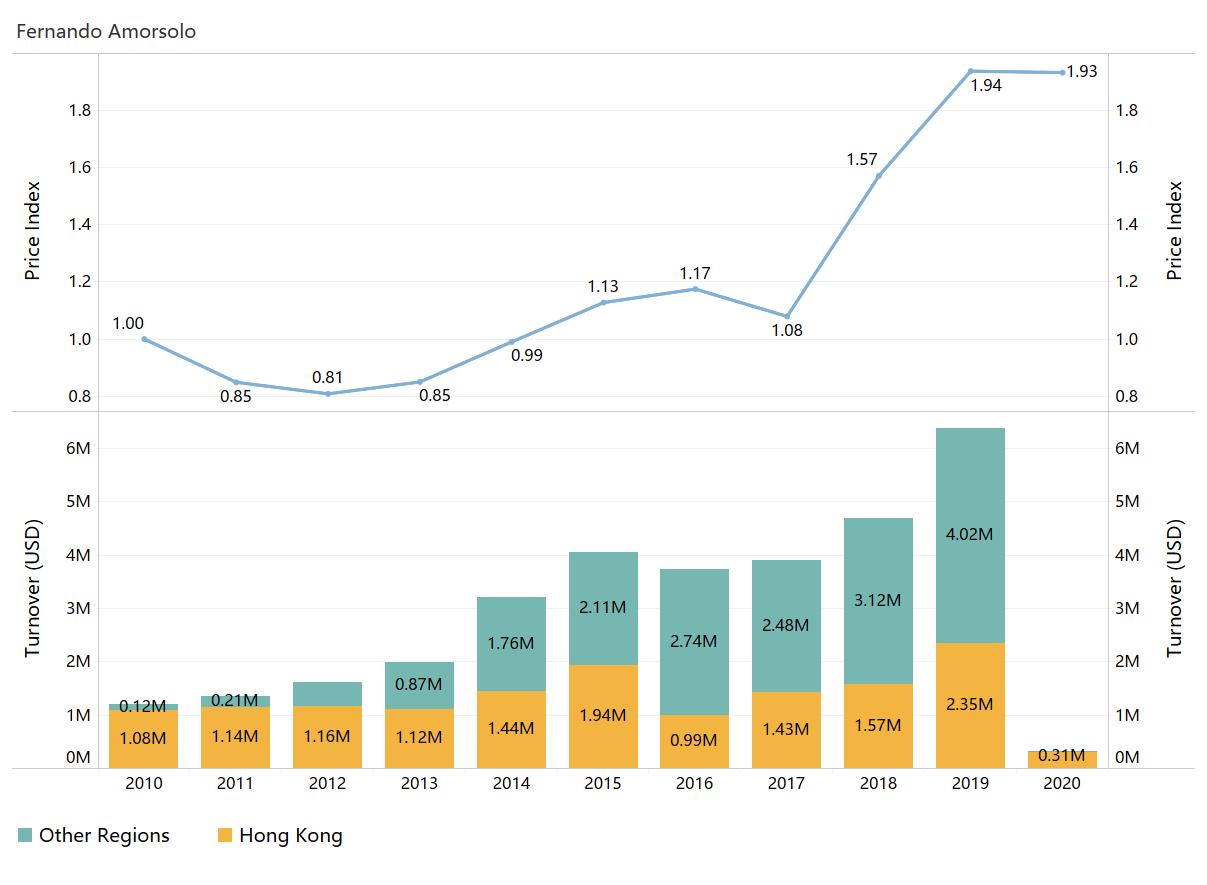 Top77 Wang Yuanqi: Price index reached top twice in 10 years, recent years are stable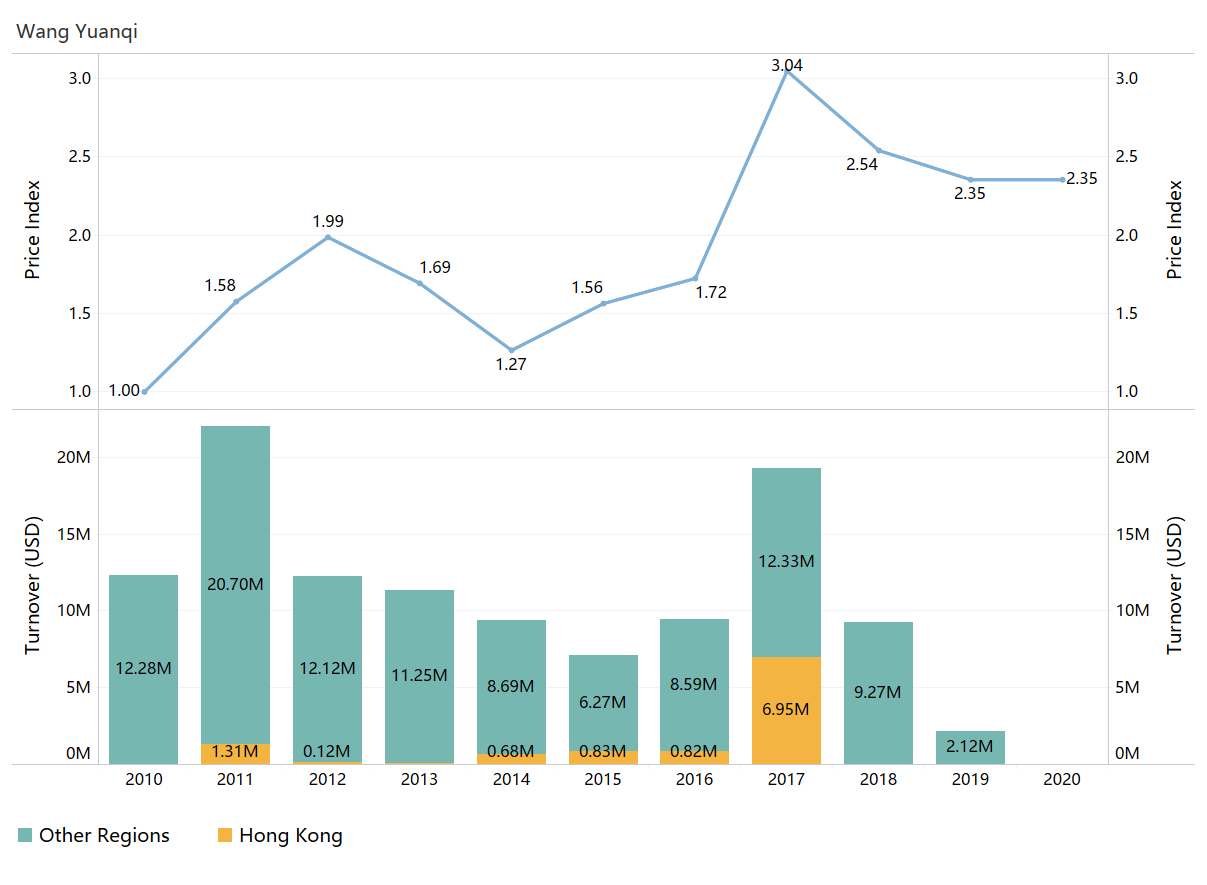 Top76 Pablo Picasso: Price index slightly increasing while leveling off, been the first artist with billion turnover.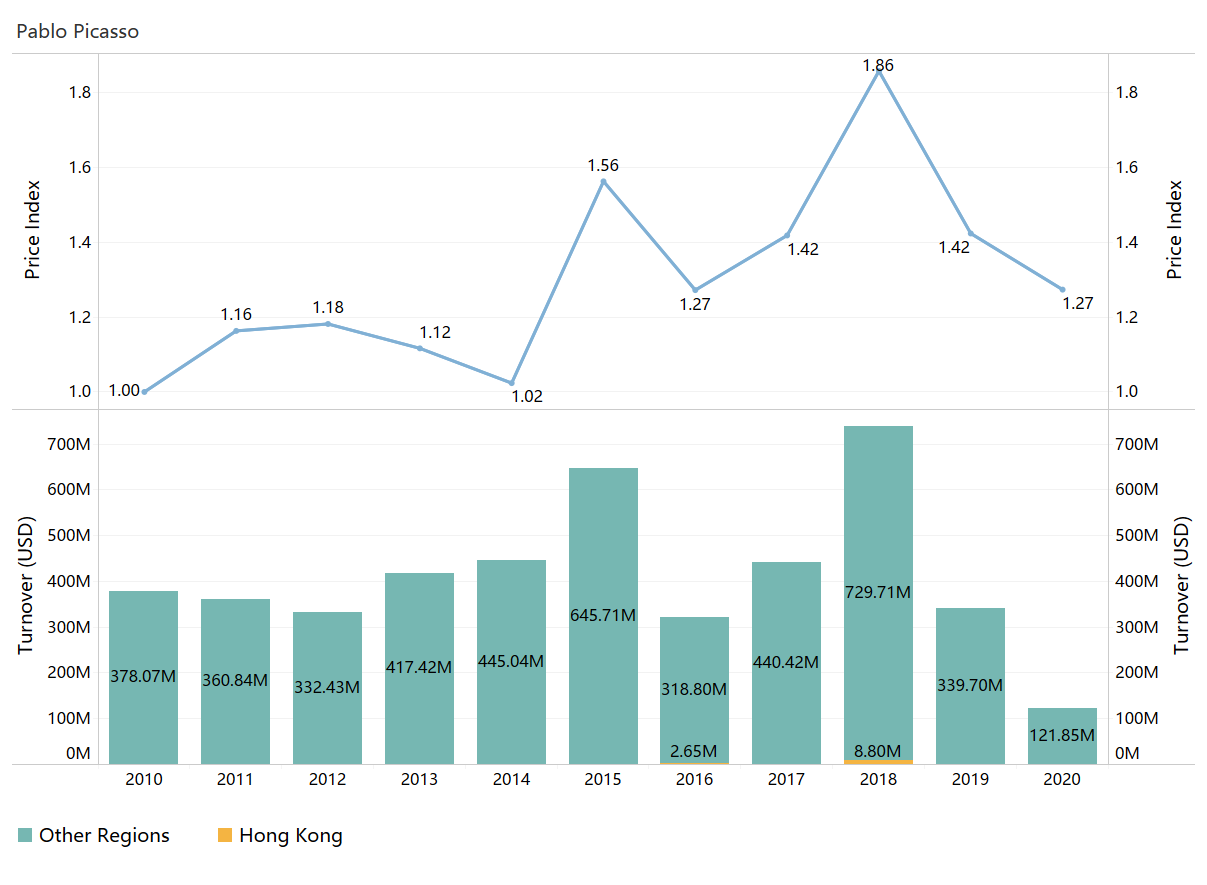 Top75 Wen Zhengming: Price index jumping up, goes down in recent two years.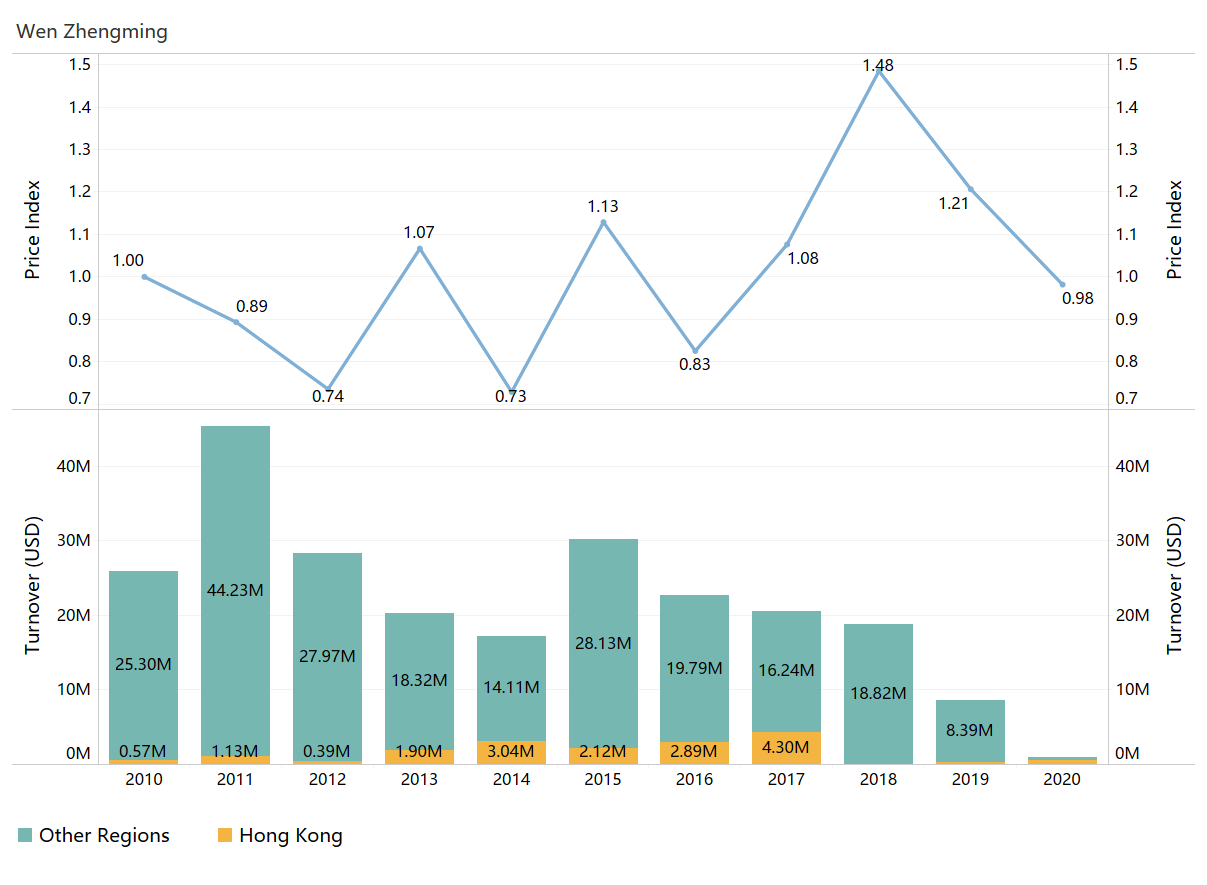 Top74 Liu Dan: Price index fluctuated within 10 years but still increasing, stay at high position in recent years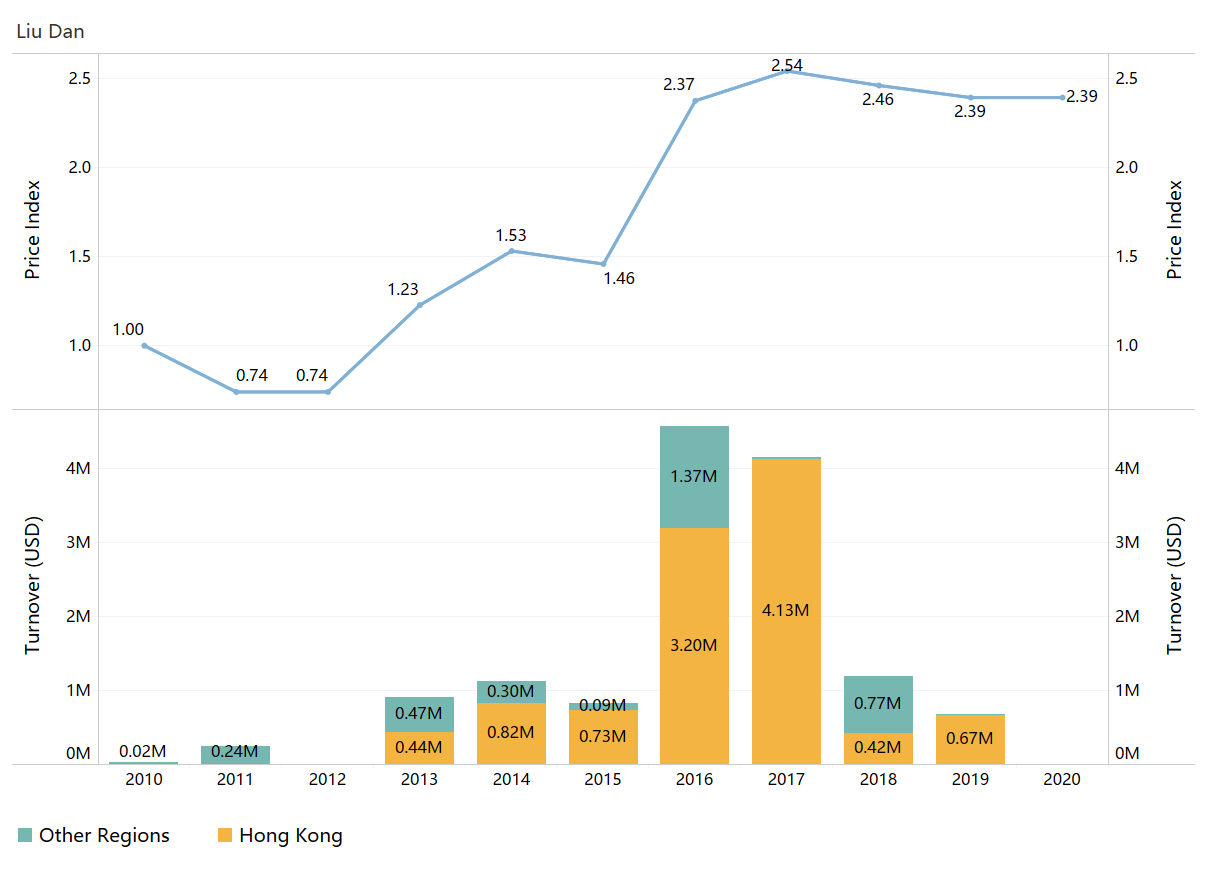 Top73 Kim Tschang Yeul: Price index fluctuated, less increasing after 2017.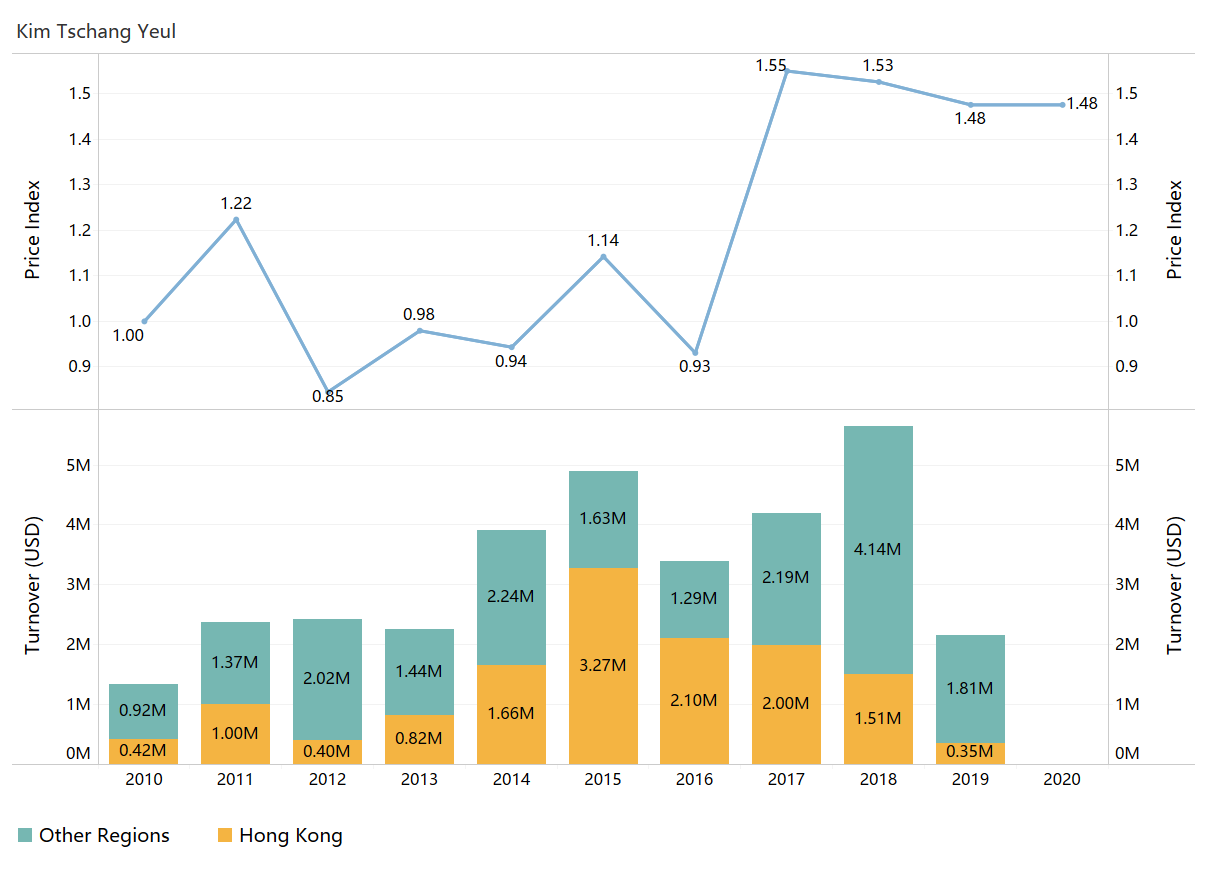 Top72 Jonas Wood: Continually increased in 4 years, 2020 and 2019 price index levelled off.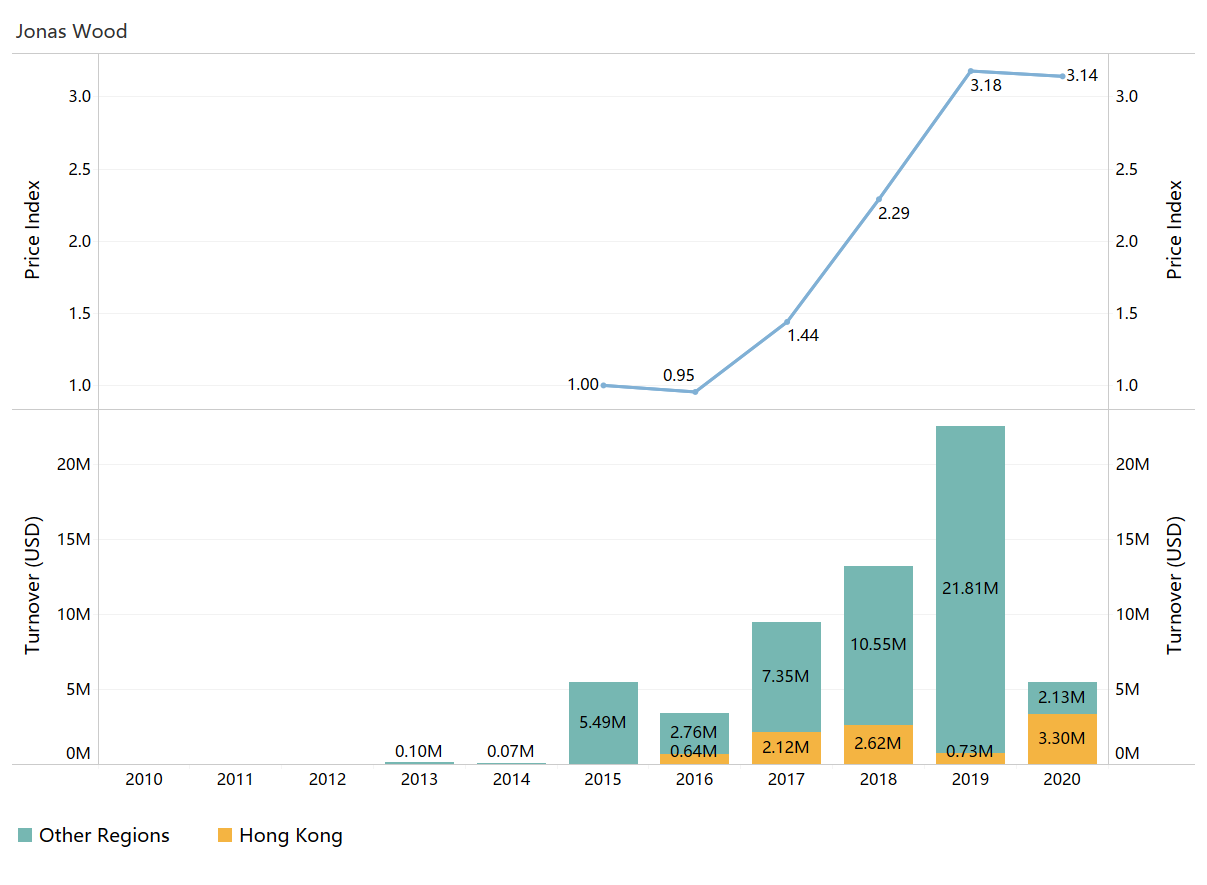 Top71 Zhu Da: Made the most expensive personal record in 2010, no out breaking within 10 year.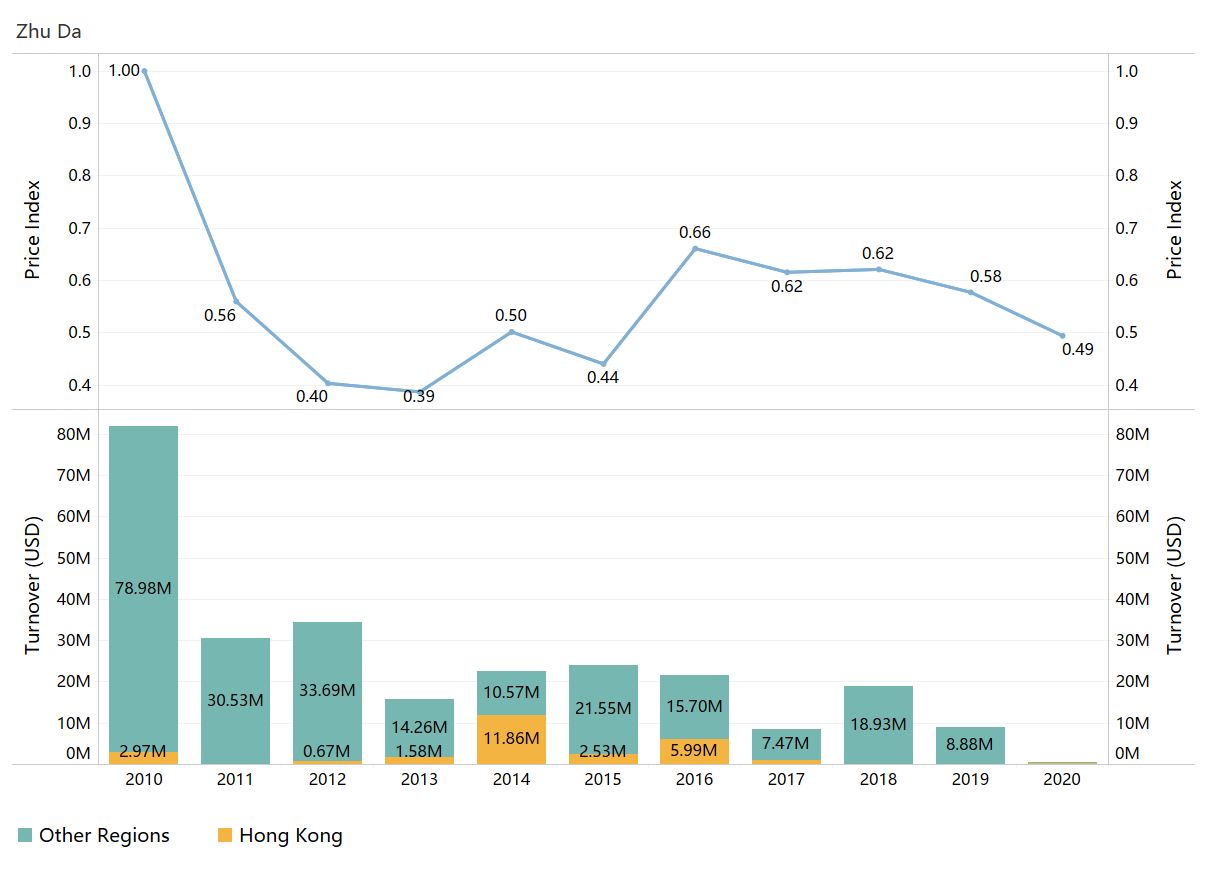 Top70 Yue Minjun: Price index fluctuating in high position after 2010, less popularity on market in recent years.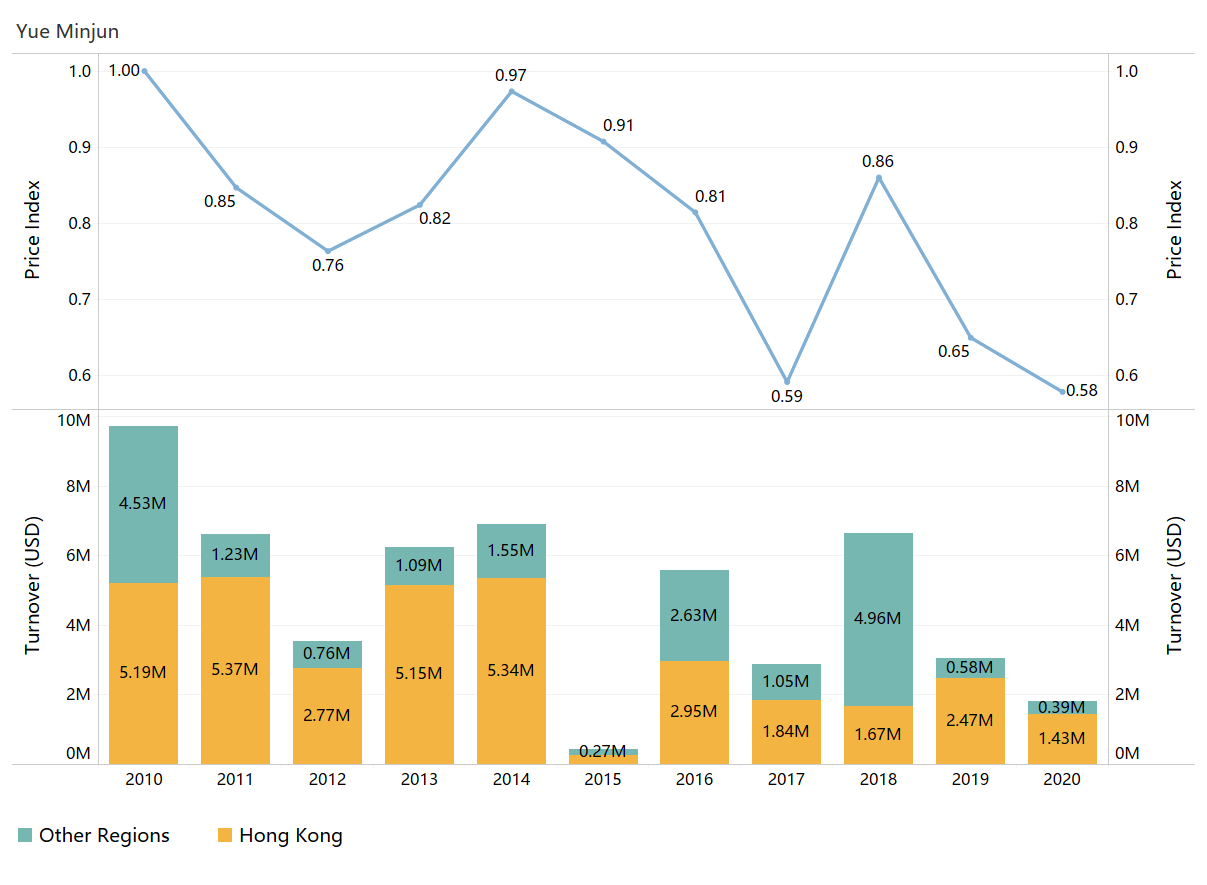 Top69 Lan Ying: Perform steadily in 10 years, stay at high position in recent two years.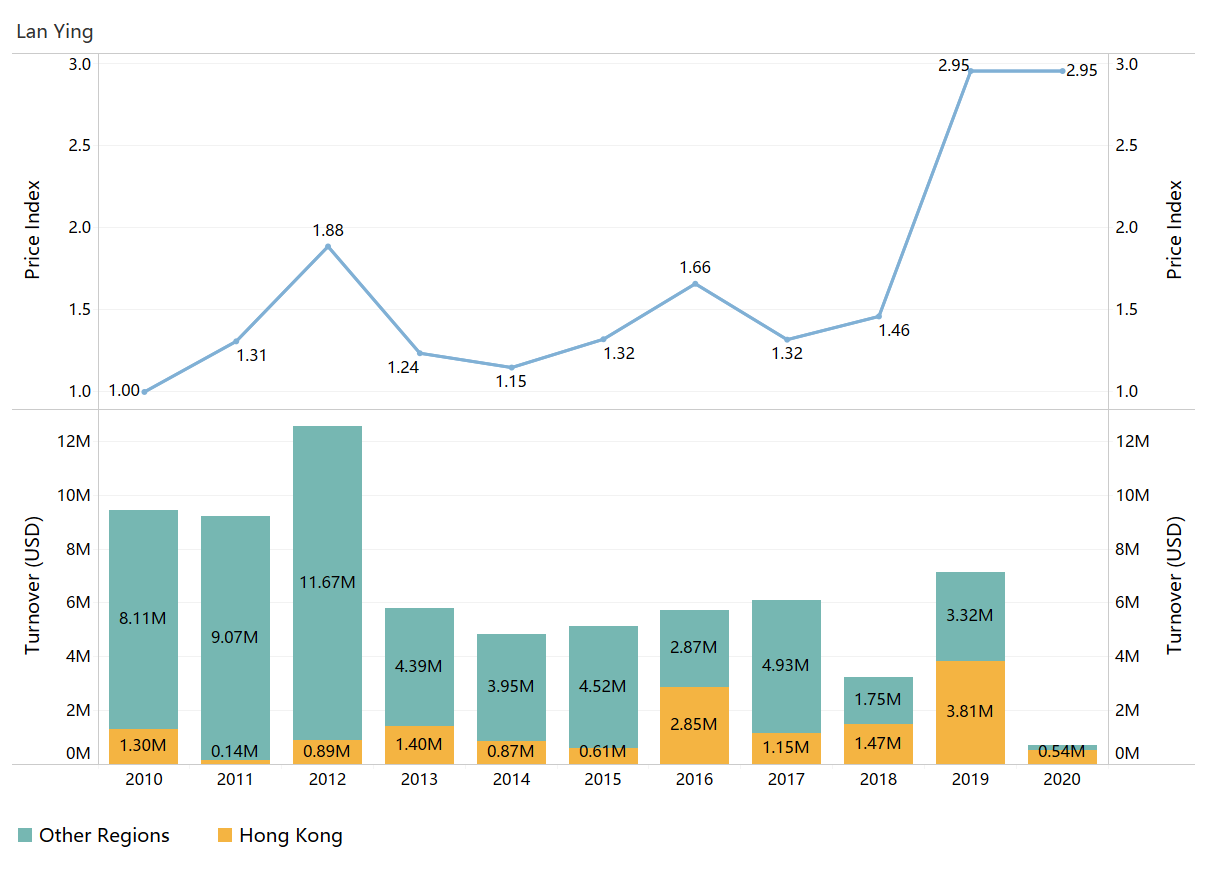 Top68 Pang Jiun: Price index continue raising up, break most expensive personal record in 2020.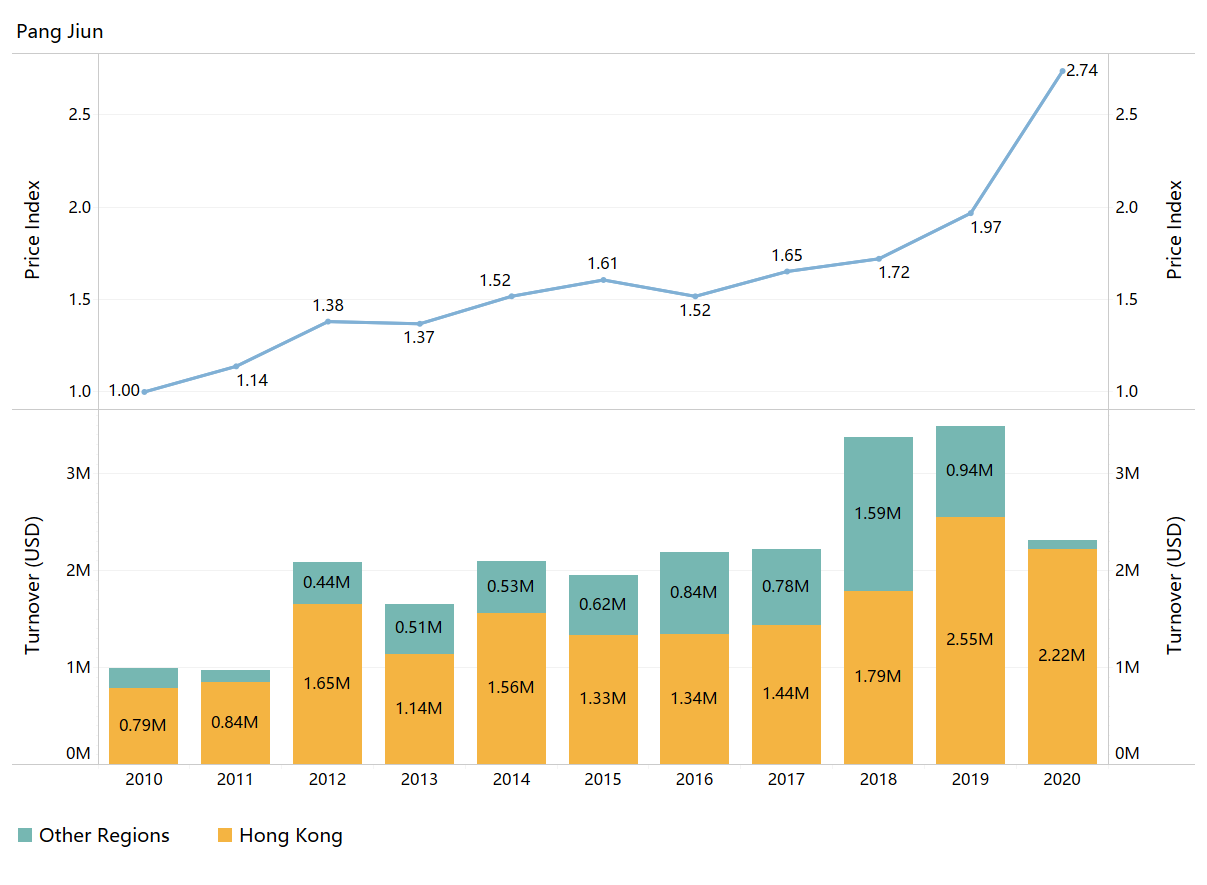 Top67 Christine Ay Tjoe: Price index jumping from 1 to 10.46, reached peak in 2020.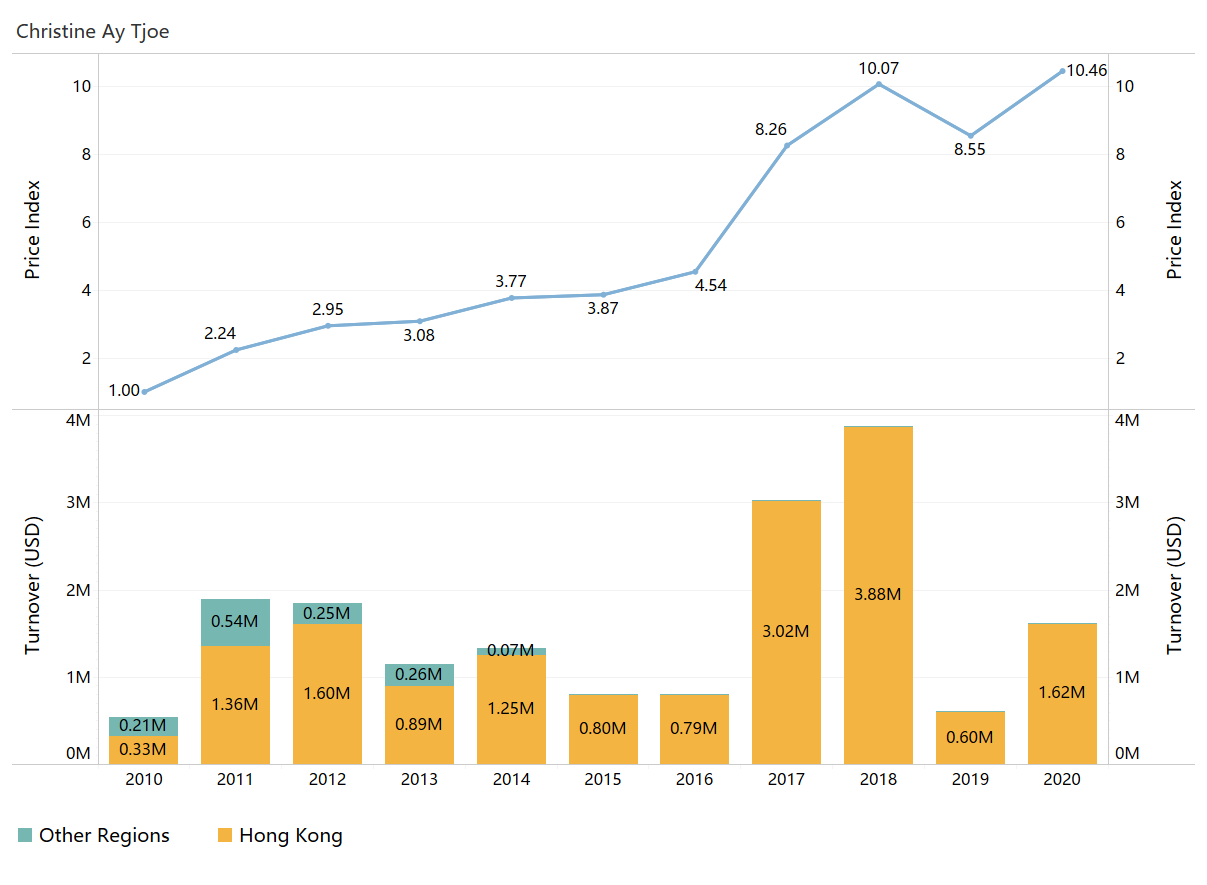 Top66 Wang Duo: Price index hit the top in 2016, decreasing in recent years.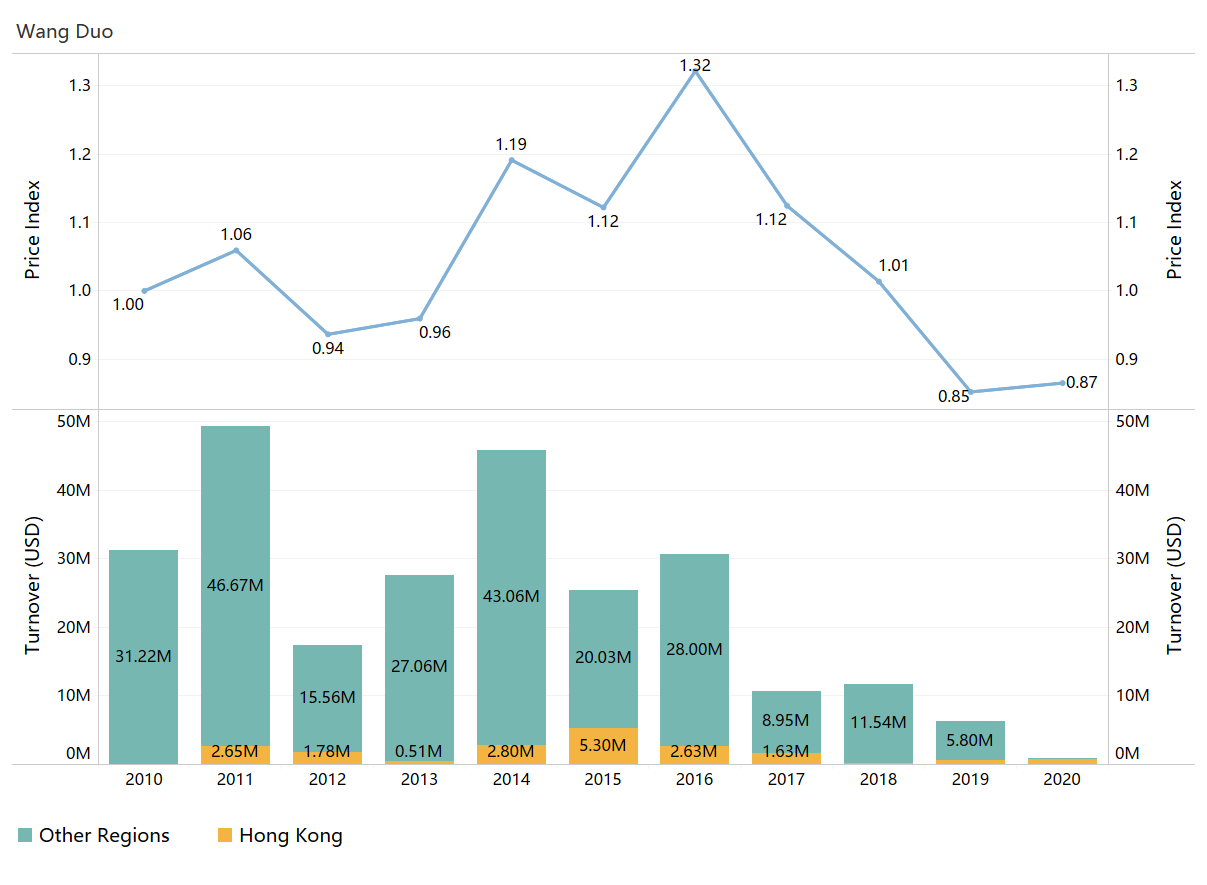 Top65 Pan Tianshou: Price index increasing while fluctuating within 10 years, recent two years are stable.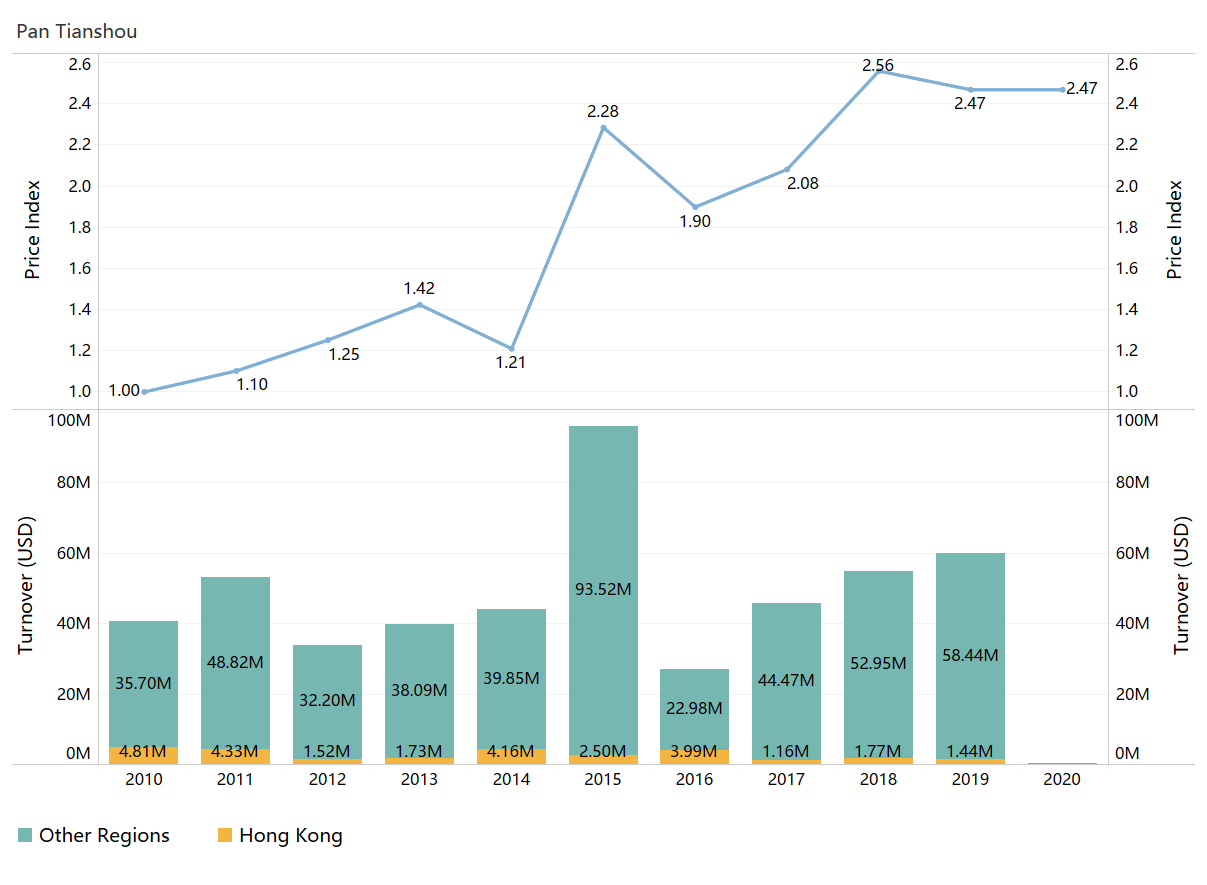 Top64 Shozo Shimamoto: Turnover explosion in 2014, price index reached peak in 2017.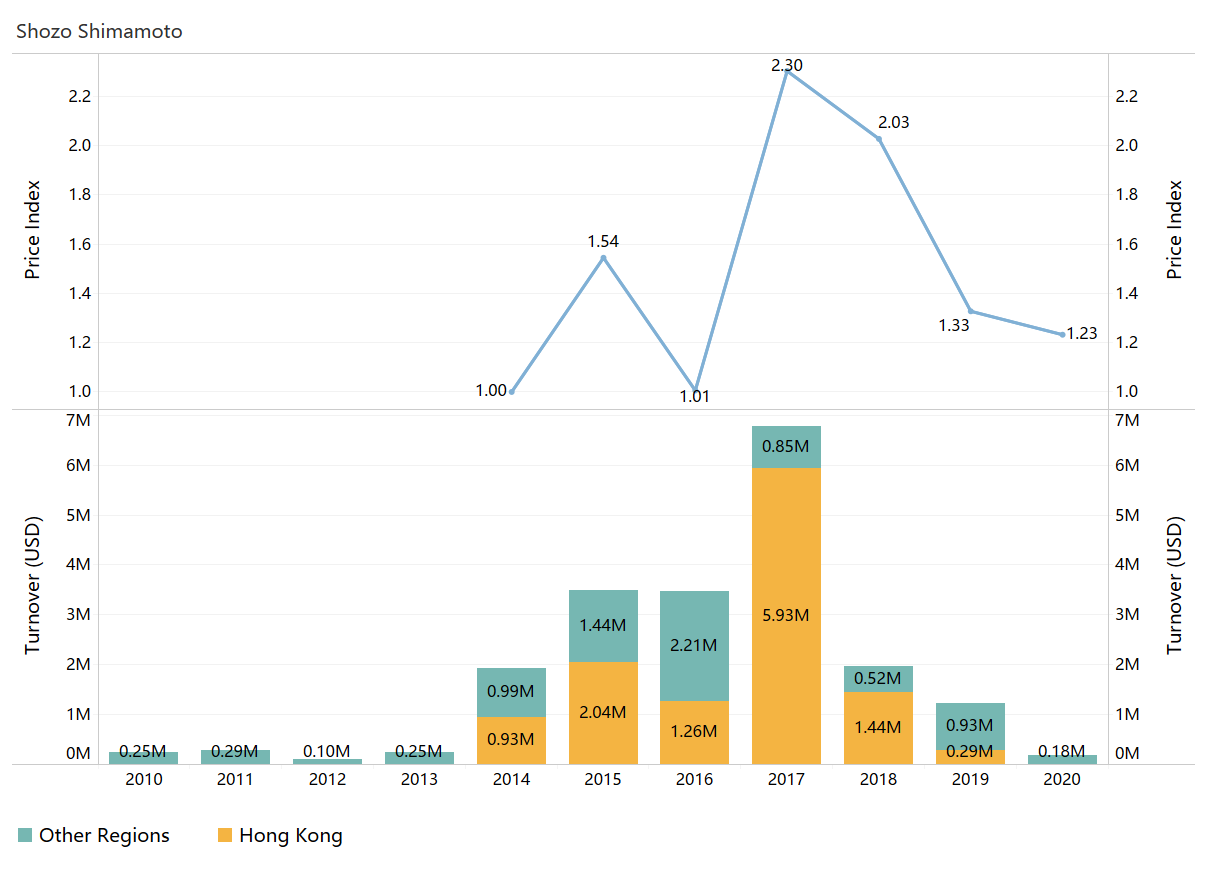 Top63 Huang Yongyu: Price index fluctuating, three summits in five years.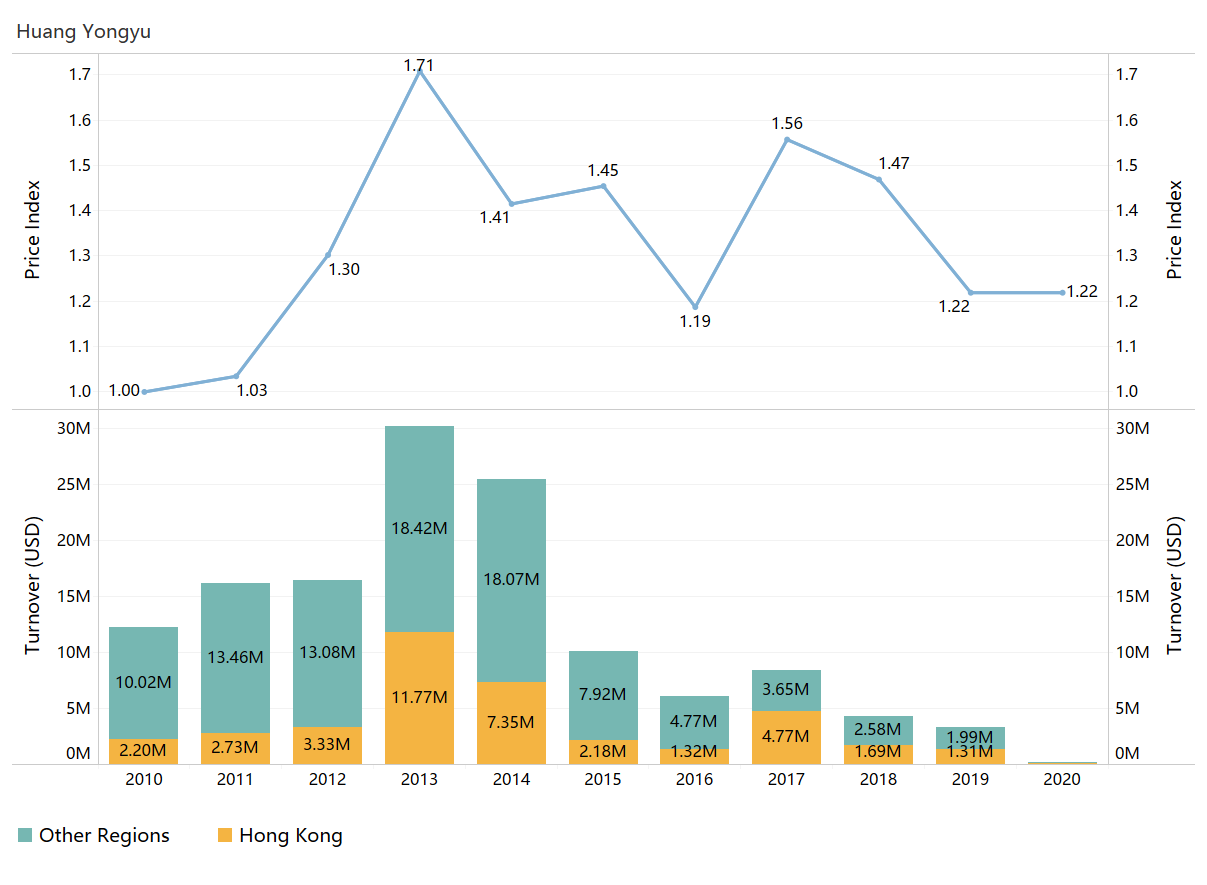 Top62 Ronald Ventura: Price index increased in general, slightly decreasing after 2016.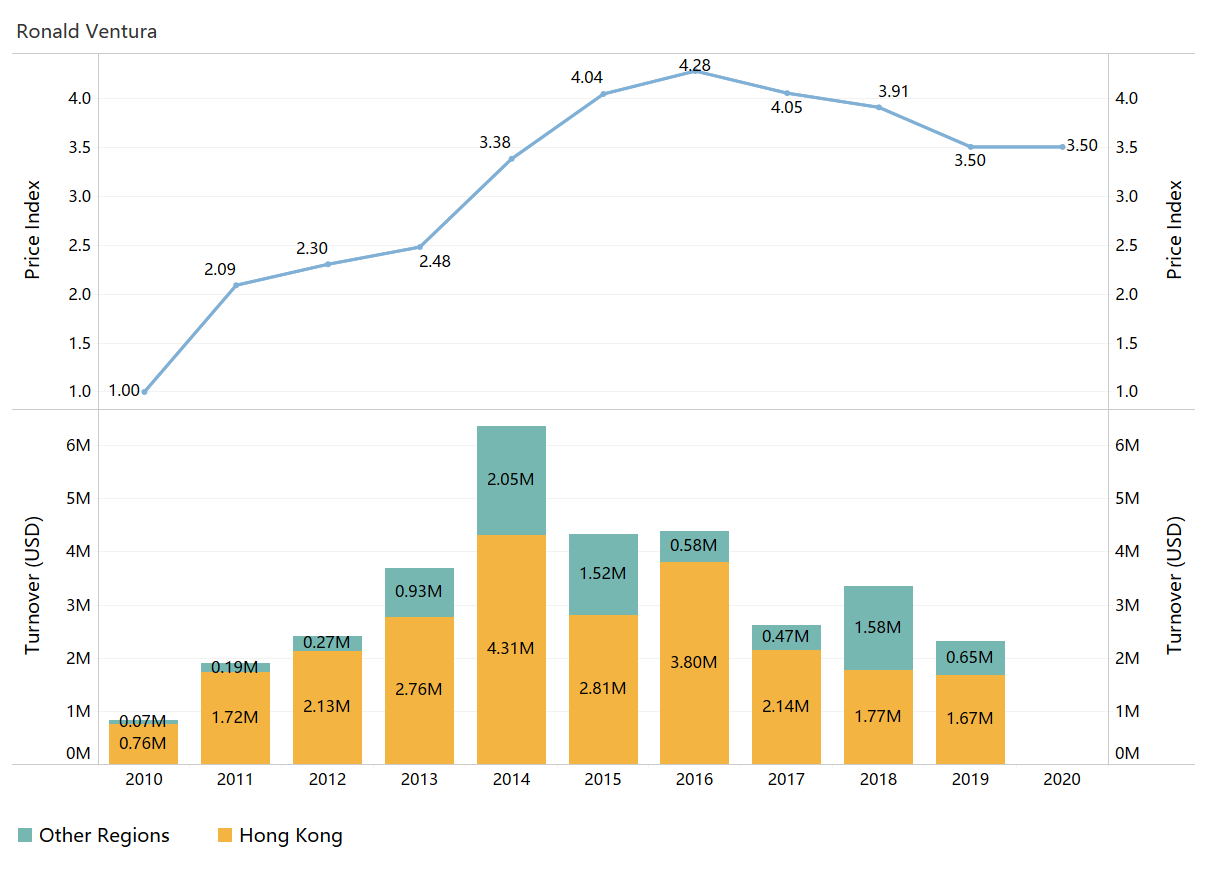 Top61 Ting Yen Yung: Price index raising up after 2013, still slowly increasing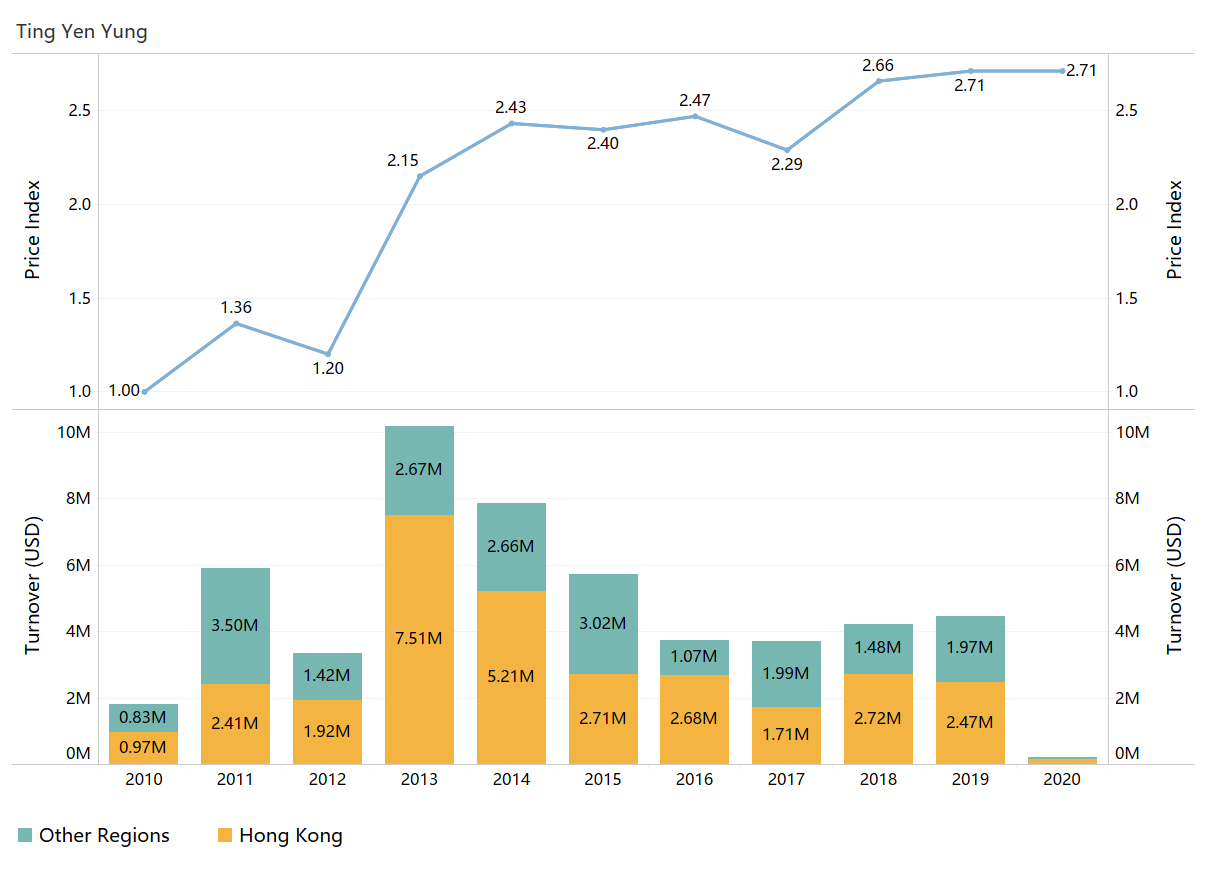 Market transaction fluctuating is a normal phenomenon, what's important is to study the regular patterns behind price trends. ArtPro provides data services to benefit the art collectors on their investments. We will continue update the series articles "List of Hong Kong Top100 Artists' Index". To acquire more data and reports of artists please contact our ArtPro customer service.